The food bank at Urmston, since opening in December, has consistently delivered food and toiletries to the local residents and, due to considerable demand, has now been authorised to continue on until Easter at the very least!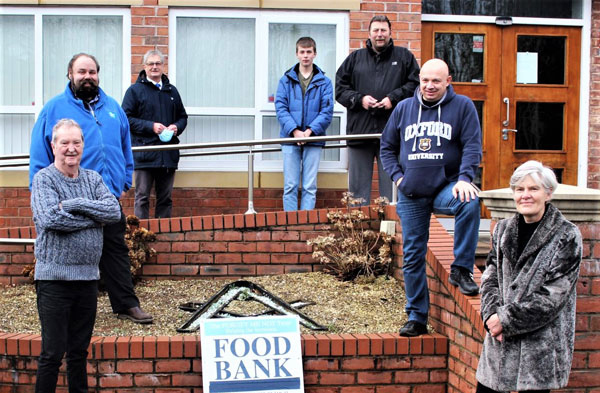 There have been consistent levels of assistance from the South Eastern Group brethren, but the efforts have not gone unnoticed, when local MP, Kate Green paid a visit. She was extremely impressed by the work involved and expressed gratitude on behalf of the local residents to the brethren in particular and the Craft in general for carrying out such an undertaking and offered further assistance should it be required.
The food bank has continued to receive donations from local residents and firms and products have continued to be delivered to grateful families throughout the area together with numerous crates both delivered and collected by organisations such as Trafford Veterans and local care homes amongst others.
In reports provided by food bank administrator Shaun Brookhouse, it is estimated that in the last two weeks of January 103 bags have been distributed, in addition to numerous crates of provisions throughout the local area and indeed, as far afield as Stretford, Partington and Salford!
Although it was initially thought that there was little local need for this food bank, it has proved to be a great success and as previously stated, as the group continues to accumulate and distribute donations it demonstrates that there is a need and thus, demonstrates that Masons serve a useful and important role in the community and will help to publicise this tremendous organisation in a good light and also act as a means of attracting new members.
If you wish to volunteer your services or arrange the collection of donations you can, as a first point of contact, email Shaun Brookhouse at foodbank@masonicmail.net and he will make suitable arrangements.