St Helens Masonic Hall was the venue for the 2023 installation of Jonathan (Jon) Holden into the chair of King Solomon in Lodge St George No 6048,

Installing master David Rigby opened the lodge in the various degrees and in the third degree the director of ceremonies Chris Maloney having retired in the second to form the Provincial procession returned and announced that Assistant Provincial Grand Master Andy Whittle stands without and demands admission.
Andy was accompanied by other distinguished brethren, Colin Rowling, Ian Halsall and Graham Williams and John Murphy, Chairman of the Mersey Valley Group.
Master elect Jon Holden was presented to Dave Rigby for the benefit in installation by Chris Maloney. Dave carried out an outstanding installation ceremony for Jon as installing master with assistance of other lodge members.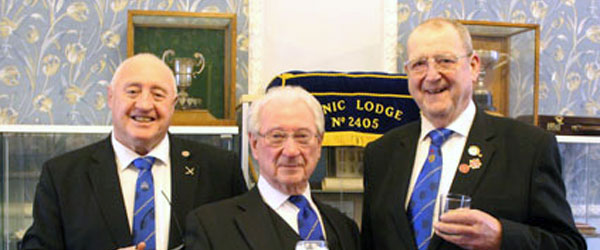 It was wonderful to see the younger brethren of the lodge stepping up to present the working tools to the newly installed master Jon. The third degree working tools were presented by Paul Zipagan, second degree working tools by Stu Carmody and the third degree working tools by Rob Needham all presented with confidence and precision.
When it came to investing the officers of the lodge Jon took great pride in investing his dad Paul as his senior warden, which come next year will make for a very interesting ceremony when son installs father as master, one you do not get to see very often.
On conclusion of the installation ceremony, Andy was given several cheques as charity donations: £200 for the St Helens Masonic Hall, £100 for the West Lancashire Freemasons' Charity and £100 for the Lilac Centre, a Whiston and St Helens Hospitals Charity.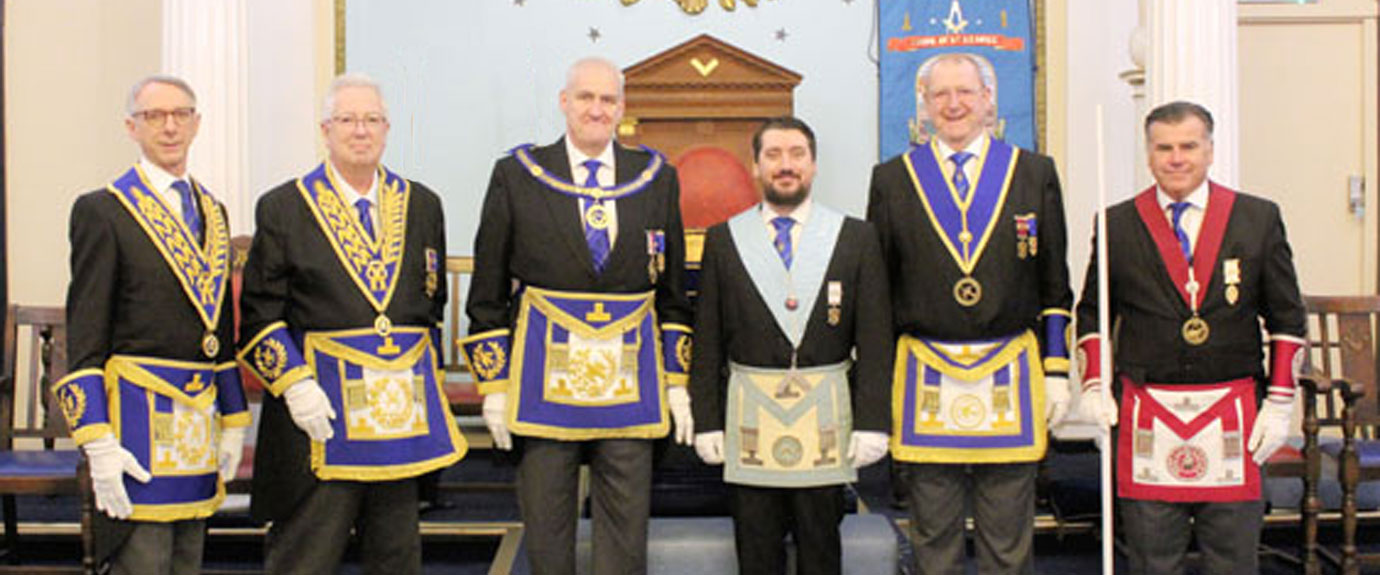 At the festive board, Andy Whittle was delighted to congratulate the younger brethren on the fantastic way they performed their duties at the installation and pointed out that it appears that the National Digital Marketing Campaign was defiantly working as it was the first time in a long while that the light blue brethren outnumbered grand and Provincial grand officers at a meeting.
The future looks bright for Lodge of St George and with the Provincial campaign proving effective, things can only get better.