Former Merseyside Police Officer and member of Hardshaw Lodge No 8722, John Williams, received the Queen's Police Medal from the Princess Royal at Windsor Palace for exemplary service spanning 30 years.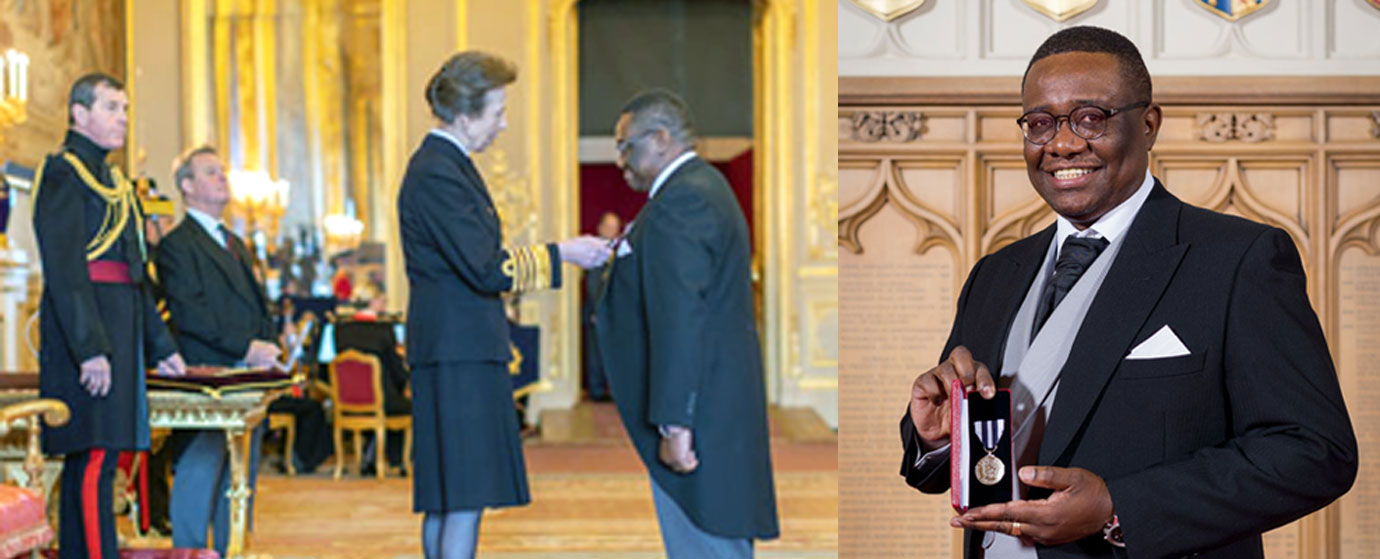 His brothers at Hardshaw Lodge, which is a member of the Mersey Valley Group are proud of this achievement, and they know that John will continue supporting the Masonic ethos of virtue and charity.
John joined Merseyside Police in 1991, and at the time of his retirement, he had attained the rank of Detective Chief Inspector. He was responsible for Protecting Vulnerable People (PVP) and represented the police on Children and Adults Safeguarding Boards in two local authority areas.
His responsibilities also included the investigation of domestic abuse, child abuse, vulnerable adult abuse and hate crime. Hate crime is an arena in which he had previously contributed when the Sigma teams were first established following the murder of Anthony Walker, and he provided valuable input in reviewing the structure and the remit of the Sigma teams. He was also Senior Investigating Officer into a number of domestic homicides. Whilst posted to the Major Crime Unit where he was responsible for the investigation of category B murder investigations. During the height of the COVID pandemic, he was appointed as the Senior Investigating Officer for the gang related murder of Michael Rainsford, which led to the conviction of James and Michael Foy. He supported the force through the COVID restrictions implementing a range of strategies to protect staff and further ongoing investigations whilst remaining present despite his vulnerable status.
John drew on his experience of investigating hate crime and helped to arrange a successful Merseyside Police conference entitled 'Surviving Hate Crime'. He has demonstrated leadership and inclusivity and acted as a role model and educator by sharing personal stories of his lived experience empowering others to have a voice and to have confidence to share their own experiences.  This has encouraged conversations around diversity, whilst promoting a more inclusive and safe learning environment.
In response to his award, John said: "It was a pleasure serving the people of Merseyside, and I look back at my career with great fondness."