St John's Lodge has had a distinguished history dating back to 1900 when a warrant was granted for the formation of a lodge to be known as St John's Lodge No 2825. The past masters' list reads like a 'who's who' of early Blackpool.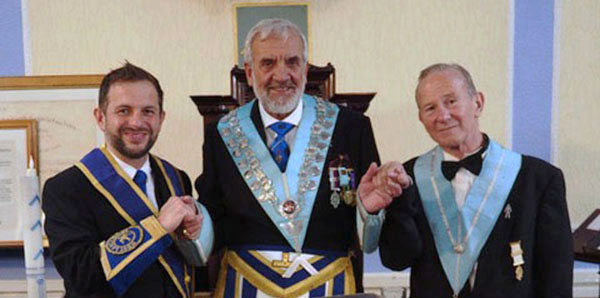 John Forster was pleased to be asked to occupy the chair of King Solomon for a second time, the first being in 1995. John has had a varied Masonic career, being involved with many other Masonic Orders in addition to his Craft lodge. Since his initiation in 1987, John has served in every office of the lodge, many more than once.
His dedication to the Craft and affable nature drew the crowds to witness the installation ceremony. Grand officers David Randerson, Peter Greathead and Ted Rhodes, along with a plethora of acting and past Provincial grand officers gathered at Blackpool Masonic Hall for a feast of Masonic ritual, overseen by John Wrennall, the representative of the Provincial Grand Master Tony Harrison.
The proceedings of the day also saw a ballot for a new candidate, ensuring work for the new master and the officers of the lodge for the year ahead.
After the ceremony, the brethren retired to the dining room for an excellent festive board and listened to stories of John Forster's exploits during his many years in Freemasonry.