The three principals of Grassendale Chapter No 4808 welcomed companions and guests to Woolton Golf Club for the occasion of their annual installation ceremony.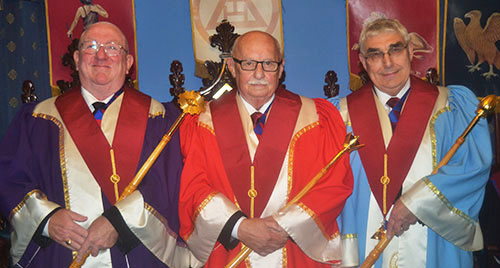 All the companions present were pleased to receive the principal guest, Assistant to the Provincial Grand Principals Barry Crossley, accompanied by Woolton Group Chairman Andrew Whittle and group vice chairman Mike Cunliffe. The three principals arose and extended a very warm welcome to Barry.
The ceremony commenced under the direction of the chapter director of ceremonies Peter Williams. John Leisk was installed in the first principal's chair, Stephen Cornwell was installed as second principal and Fred Hulse as third principal in a very dignified ceremony, after which they invested their officers for the coming year.
The scripture readings for the principals were given by Rob James. The robe addresses were performed to a high standard by Brian Boyle (the scarlet), John Leisk (the purple) and Stephen Cornwell (the blue). Barry Crossley gave the address to the companions of the chapter.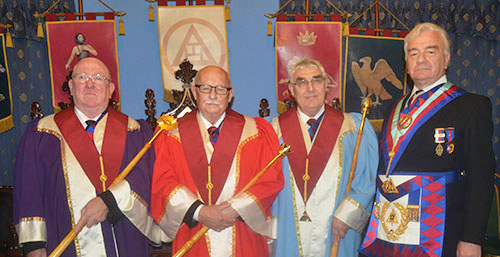 On the conclusion of the ceremony, Barry expressed the best wishes of the Grand Superintendent Tony Harrison to the three principals and he also congratulated all the companions that took part in the installation.
Barry was then presented with a cheque for £750 on behalf of the chapter to the Masonic Charitable Foundation 2021 Festival, making the chapter eligible to become a Patron of the Festival, and Barry was pleased to present the chapter with its certificate to mark the achievement.
After the remaining business of the evening was completed, the chapter was closed and the companions retired to the festive board for a very enjoyable meal and good company.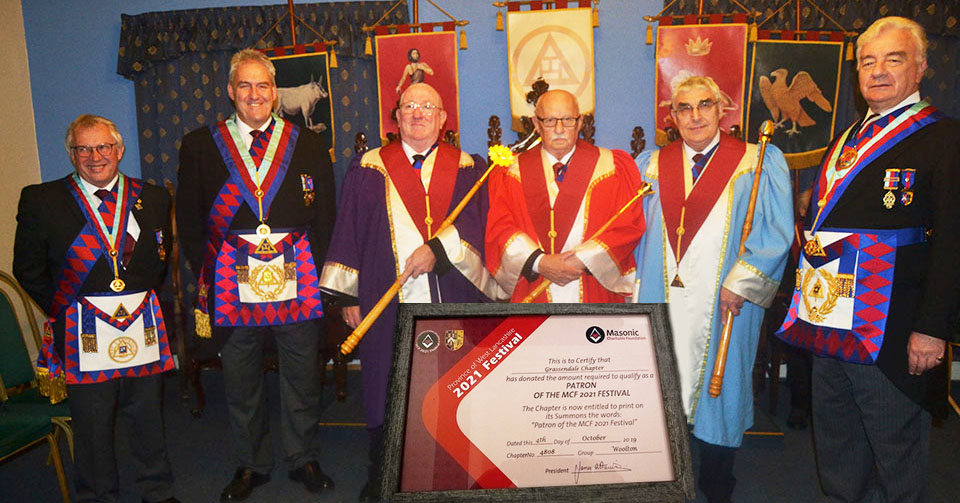 Article and photographs by Doug Lace.