Garston Masonic Hall was the venue for the installation of William Emmanuel Wenton at Harthill Lodge No 8443. William is an entertainer in the Liverpool clubs and is a supporter of local charities, including Team Oasis (a children's charity), Liverpool Lions and Liverpool Exchange Rotary Club.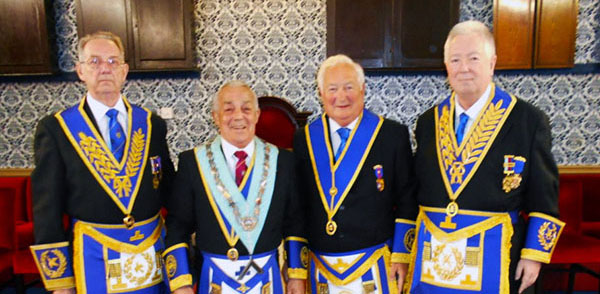 The lodge was opened by the WM David Painter and he requested that Les Brooks remain as junior warden and that Jim Corcoran remain as senior warden for the installation ceremony.
David then opened the lodge in the three degrees and the director of ceremonies Jim Gwyther introduced the principal guest for the evening, Chairman of Woolton and Garston Group John Murphy, representing the Provincial Grand Master Tony Harrison. John was accompanied by a plethora of other distinguished guests.
The master-elect William Wenton was presented to and installed by David who, during the ceremony carried out the salutations and presented the working tools in all three degrees, whilst Les Brooks carried out the address to the WM.
At the completion of the installation ceremony by David, the principal guest John Murphy congratulated the newly-installed master William Wenton and the members of the lodge who had contributed to the ceremony, especially the installing master David Painter. He went on to convey greetings and congratulations from the Provincial Grand Master Tony Harrison. William presented two cheques to John on behalf of the lodge; £100 for Alder Hay Children's Hospital and the other for a £100 to the NSPCC.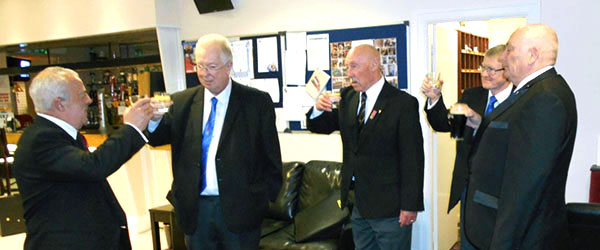 During the festive board in his response to the toast to grand officers, John Murphy reminded the brethren that, since the Masonic Charitable Foundation 2021 Festival had ended, focus on charity-giving should be aimed at the West Lancashire Freemasons' Charity. He also emphasised the need to recruit suitable candidates for our Order and gave an overview of the recruitment campaign initiated by UGLE.
He then informed the members of the amalgamation of the Woolton and Garston Group, Widnes Group and St Helens and Prescot Group to form the 'Mersey Valley Group', with effect from Provincial Grand Lodge on 9 May 2022. He said that the new group executive will hold roadshows at each of the meeting places in the new group, taking the form of open forums to meet the new teams and allow members to ask questions. The first event will take place at St Helens Masonic Hall on 10 May and the other proposed meetings will be advertised throughout the group.