best for them, find them a work experience placement in their chosen sector, will receive in-placement support from a work coach, help them build a CV and covering letter, support them in their job search activity and interview preparation and support them with travel costs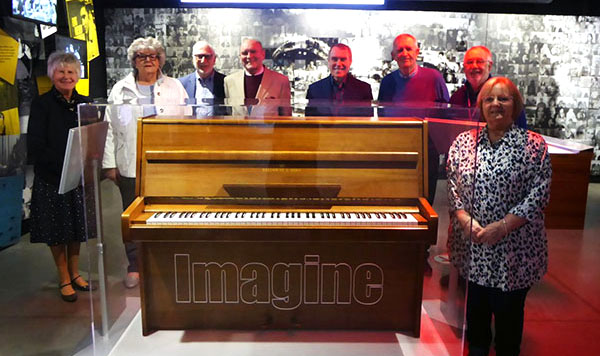 Having learned about the programmes from Major Kathy, she passed the party onto a personal guide, Patrick, who escorted them through the exhibition before they partook of a scrumptious high tea. It was at this juncture that WM Phillip Summers was able to present Major Kathy with a cheque for £200 to allow the wonderful work to continue, after which they toured the grounds.
What a wonderful site Strawberry Field is, having been bought by the Salvation Army in 1935 and totally refurbished with modern buildings to suite all visitors. A new bandstand has been built and is almost complete so that open air concerts can be held. Can you hear the song? So, can you imagine where we are going? Yes, Strawberry Field! On a lovely sunny afternoon, members of City Lodge No 2514 and their families met at Strawberry Field for an escorted visit of the exhibition and grounds. They were met by their host Major Kathy Versfeld, Mission Director who explained the programme of the visit.
One of the lodge members is a volunteer at the grounds and told everyone of the exciting work being conducted for young people to assist them in gaining employment. 'Steps to Work' is a programme in Liverpool which provides an incredible opportunity for young people with learning difficulties or other barriers to employment to develop and achieve their goals.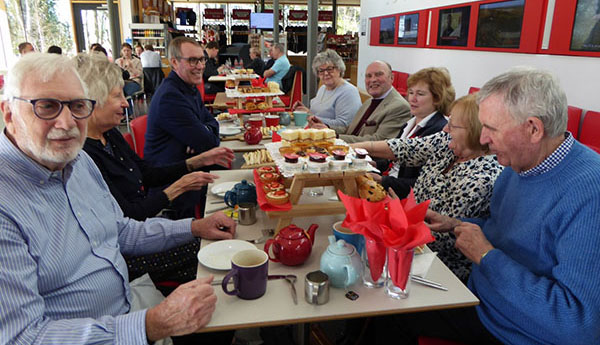 The Steps to Work programme reaches out to young adults aged 18 to 25 with learning difficulties or other barriers to employment through a training hub in the new Strawberry Field Centre. Thanks to partnerships with local education providers, including the City of Liverpool College, and the investment of local businesses and organisations, Steps to Work can offer a 12-to-18-month programme that combines education and work placements to ensure trainees are truly work ready.
Steps to Work consists of an eight-week work readiness course, followed by three different three-month work placements. These placements include two days per week of vocational training and two days per week in a work environment to move young people into employment or meaningful volunteering. The first cohort of eight trainees joined the programme on 15 October 2018 to begin their journey into work.
Each cohort of students spends about eight weeks undergoing training and then a placement within Strawberry Fields before being offered the opportunity to seek work outside. The students are well supported to nurture them to every available opportunity and have a beautiful setting within the seven-acre site in which to learn.
At the end of the Steps to Work programme, each young person will have developed their confidence, independence and other life skills, as well as having the vocational experience to empower them into work.
The programme has been so successful that a new programme entitled 'Steps to Work Lite' has been introduced and is a programme aimed at young persons who are ready to get into work but want a lighter version of the Steps to Work programme. If a young person has been out of work, needs help in securing a job or wants to do some work experience, then Strawberry Field can help them to reach those goals.
The centre will; use career planning tools to confirm what sectors and jobs are
To learn more about Strawberry Fields, visit their website by clicking here. It is well worth a visit. Imagine!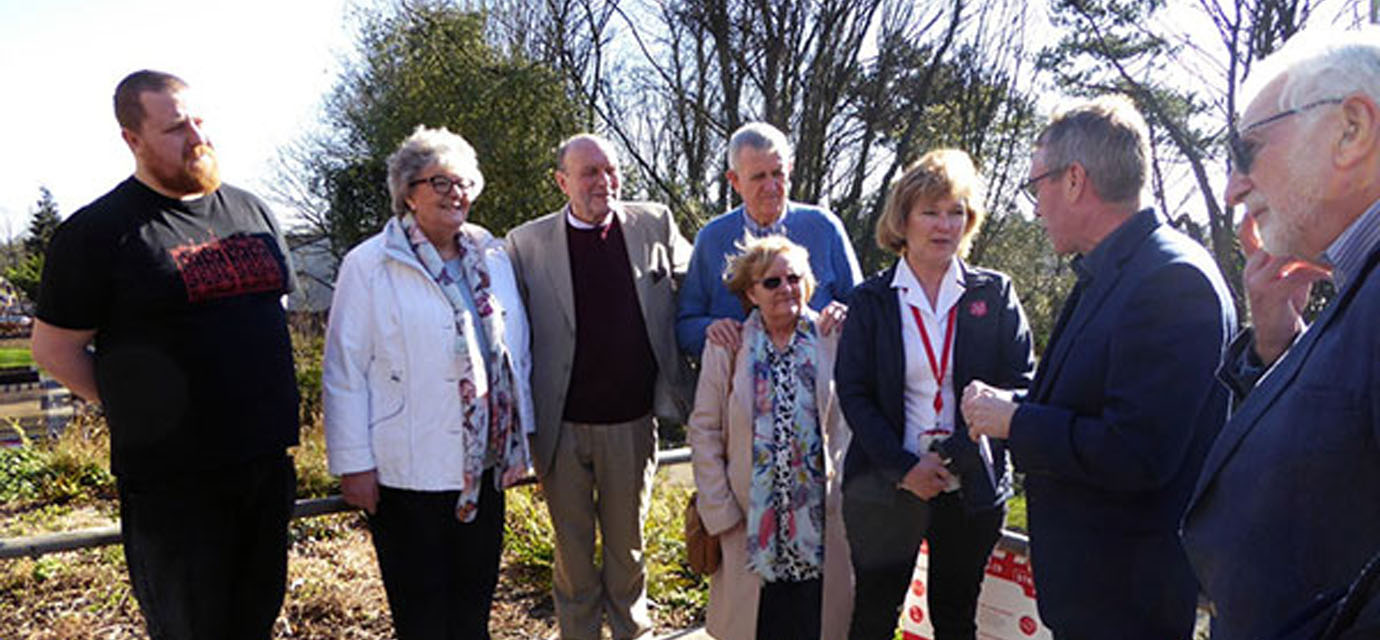 Article and photographs by Colin Roberts.