How do lodges choose which charities to support? Derek Robinson, the charity steward of Tyldesley Lodge No 2572 revealed how his lodge chose to support the Complete Kindness Café in Tyldesley.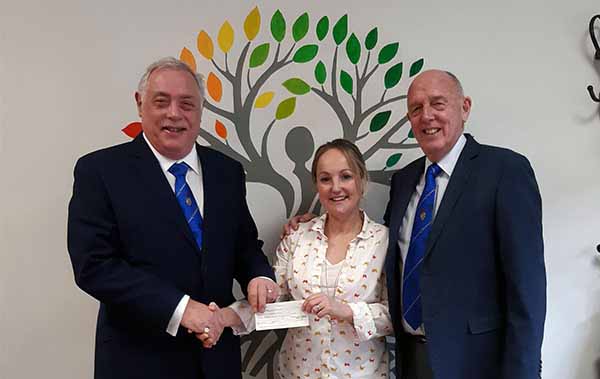 He first became aware of the cafe shortly before it opened in the summer of 2021, when his wife Jayne was passing the cafe. She spoke to the people setting it up, and being nosey, asked them what it was going to be. They told her about the cafe and how it was going to be a mindfulness and wellbeing establishment catering for anyone who feels lonely or vulnerable, as there is a lack of such facilities in the area.
Shortly after it opened, lodge member Derek Bond popped in for a coffee and got to know more about it and suggested that it would be great if the lodge could give them a donation to help them as they were just setting up. The café has a resident psychotherapist who is on site each day and all of staff are either mental health professionals or have received in-house training to become 'professional listeners'.
Derek further added that the lodge is always looking for local causes who need help. As a side product, they found that this also raises their profile in the town and hopefully makes more people aware of what they do. The cafe was considered a very worthy cause as they have a wellbeing hub which is used for meetings, groups workshops and they also have a one-to-one room which can be used for therapy sessions or private meetings too and the lodge were only too pleased to have been able to help.
After raising the money during their normal lodge charitable collections, the two Dereks went to the Complete Kindness Café for a coffee and tea cake and to present a cheque for £300 to Mrs Dionne, the project's founder, on behalf of the lodge. As they presented the cheque they got more of an insight into what the staff did at the cafe and were able to talk to them and some of the customers about Masonry and its charitable work.