Garston Masonic Hall was the venue to celebrate Herbert Charles Fennings', (known as Herbie), 50 years in Freemasonry, a member of South Liverpool Lodge No 2681, in the presence of Assistant Provincial Grand Master Andrew Whittle.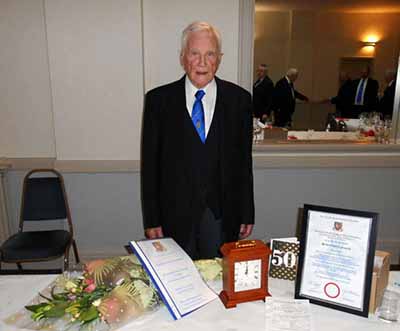 The WM Peter Williams opened the lodge in the three degrees and then Assistant to the Provincial Grand Director of Ceremonies David Boyes entered the lodge and Andrew Whittle was admitted with other dignitaries, including the Woolton and Garston Group Chairman John Murphy.
Andrew accepted the gavel from the WM and took the chair of the lodge and asked David Boyes to place Herbie in a prominent position in the lodge. Andrew explained that 1929 saw the start of the Great Depression. It lasted 10 years until the start of World War II in 1939.
The year 1939 gave birth to some very famous people including Martin Luther King, Audrey Hepburn, Christopher Plummer, Grace Kelly, Nigel Hawthorn and Ronnie Barker, and of course maybe the most famous of them all, Herbert Charles Fennings in January 1929 in South London to parents James, who was a dock worker (stevedore), and Jess, a full-time housewife.
Herbie was the youngest of six brothers and attended Upton Cross Infant School, and moving onto its senior school for a short while until the outbreak of World War II when all attendance at the school was stopped and the children schooled at a teacher's house.
Once school eventually resumed, Herbie went to Russel Secondary School before starting at West Ham Technical College. Herbie followed the family tradition and took easily to boxing and also became a good amateur footballer and played in nine cup finals until a serious injury cut short his football career.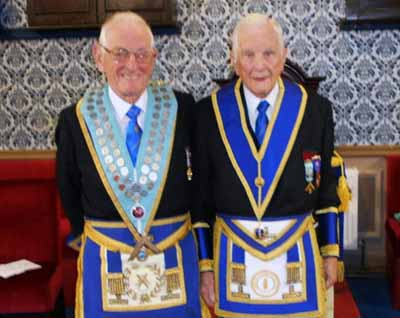 Once Herbie finished his education, he managed to secure a post with Standard Telephone Cables and was called up to the Royal Airforce in May 1947 for his National Service based in West Kirkby. He was then posted to Melksham to be trained as an instrument repairer on aircraft's instruments, gun sights, bomb sights and oxygen equipment.
Following his demob in August 1949 he started work in Waygood Lift Company as an engraver. Shortly after starting work he met Doreen and they were married in April 1943 and they had two daughters, Susan and Diane. In the mid-1950s Herbie's company relocated to Liverpool to a new factory in Kirkby and he was involved in ensuring that the factory was run properly by taking up a roll as an instructor before reverting to a supervisor in his respective department. Waygood Lift Company was merged to become OTIS Elevators. Herbie eventually retired in July 1990 after 41 years with the company.
Herbie was initiated into Uranus Lodge No 6485 on 23 November 1971. He worked his way up the progressive officers of the lodge, becoming WM for the first time in 1987 and then took on the roll of lodge secretary from 1989 to 2003, and then for a second time took the office of WM in 2009. On 1 September 2009 Uranus Lodge amalgamated with Queens Lodge No 2681 and Temperance Lodge No 2714 to form South Liverpool Lodge No 2681.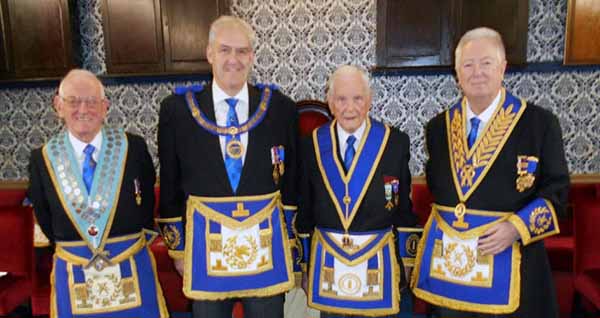 Herbie was recognised by the Province of West Lancashire in April 1997 when he was appointed to the rank of Past Provincial Senior Grand Deacon. Since then he has been promoted to his current high rank of Past Provincial Junior Grand Warden.
Andrew said that such was the importance of Herbie's golden jubilee that the Provincial Grand Master Tony Harrison had caused a certificate to be struck to mark the wonderful achievement and asked the group chairman John Murphy to read the contents of the certificate. Andrew then left the WM's chair and presented Herbie with the certificate and its explanation. Herbie thanked Andrew and gave him two personnel cheques, one for £400 for West Lancashire Freemasons' Charity and one for £100 as a donation to Garston Masonic Hall, both for which Andrew thanked him.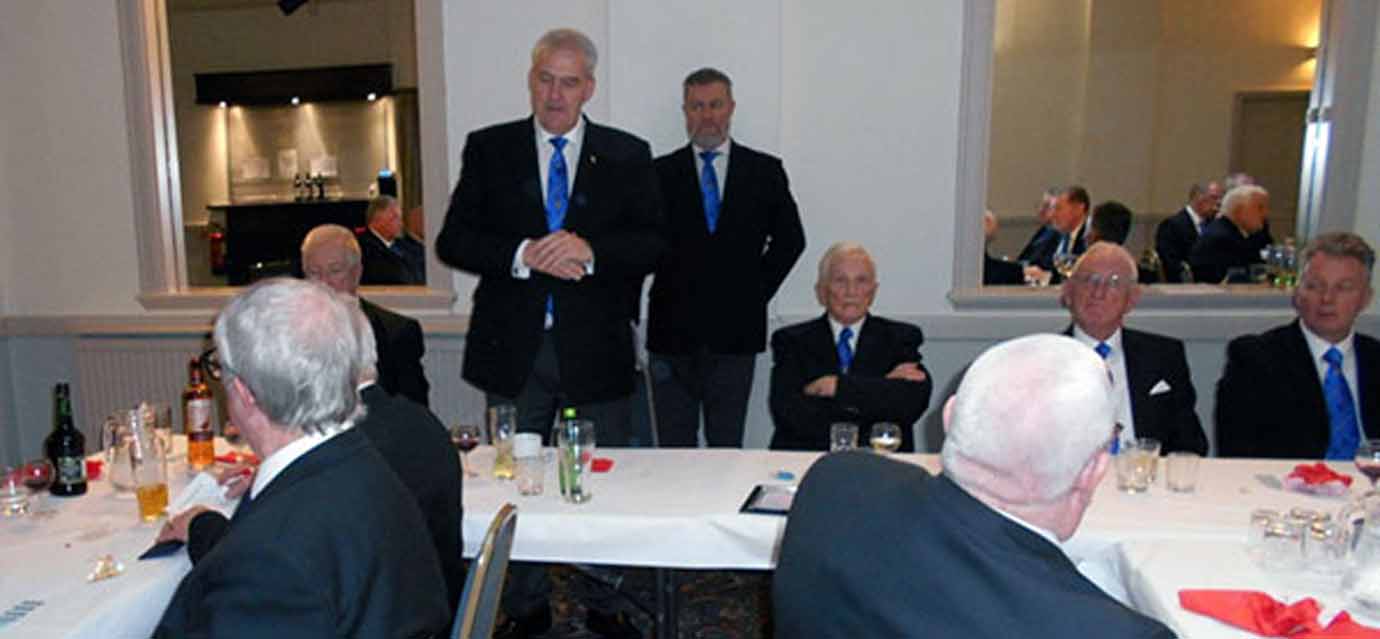 The lodge was closed in due form and the brethren attended the festive board, during which Herbie was presented with a clock from the lodge members by the WM. Herbie gave a short speech of thanks to everyone who attended his special evening and commented on how Freemasonry had been a wonderful experience.