In the United Kingdom, the 4 July 2020 will always be known as the day the nation moved towards a position of greater normality following several months of lockdown which had aided the prevention of the spread of the COVID-19 pandemic. For the South Fylde Group, it was marked by the final of a series of four online charity raffles in support of the Blue Skies Hospital Fund and MCF 2021 Festival.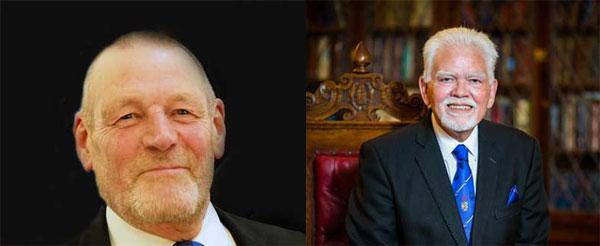 But this was no normal raffle; having heard of the previous three, local businesses and celebrities donated some truly excellent prizes, which will be sent to the winning ticket holders as follows:
First place, a pair of braces, signed and donated by comedy legend Bobby Ball, won by Steve Smith. Second place, a bottle of single malt whisky, won by Janice Boriss. Third place, a meal for two at a local restaurant, won by Kevin Frost. Fourth place, a signed photograph of the England 1966 Football World Cup squad, won by Terry Hudson. Fifth place, a wash and blow dry at a local hair salon, won by David Randerson. Sixth place, a delicious mouse tea party cake worth over £100, won by John Nicholls.
The generosity of Masons and non-Masons alike was, as always, a sight to behold as the raffle raised a magnificent £530, bringing the total of the lockdown efforts to the spectacular sum of £1,530.
Speaking of the raffle, Chairman of South Fylde Group, John Robbie Porter, said: "This is beyond our wildest dreams, both the efforts of the brethren who organised these events, as well as those who supported the raffles and online quiz nights, have been tremendous. Quite simply, raising money for charity is what we do."
As we move out of the darker stages of lockdown, the group is planning several future initiatives in support of the local community. Freemasons across the group and the Masonic halls, watch this space!