The Chorley and Leyland Group kicked off its contribution to the West Lancashire Freemasons' Foodbank Appeal with a substantial number of donations at the first of its three collection sessions.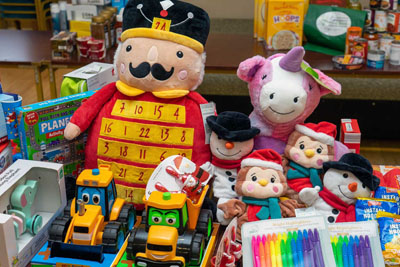 The group has organised a very strict COVID-19 secure donation and drop off process, so that anyone can safely leave contributions at Chorley Masonic Hall over the next two weekends. The donations will be passed on to both the Storehouse Foodbank at Chorley and the Leyland Foodbank.
All the lodges and chapters in the Chorley and Leyland Group are taking part, contributing supplies of non-perishable foodstuffs as well as toys and games. In addition, some of the lodges are making cash donations which the foodbanks can use to purchase fresh produce as and when needed.
The donations to the foodbanks in Chorley and Leyland are part of a Province wide initiative organised by West Lancashire Freemasons and will help to make the winter months more secure for many people who are less fortunate than most of us.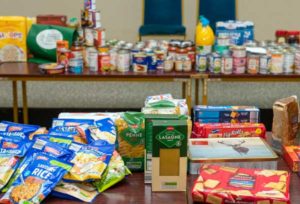 The group chairman Peter Lockett said, "The first session has been very successful. If we can repeat this over the next couple of Saturdays, we will have made an extremely substantial contribution to what is a very worthwhile charity that deserves all our support."
Lodge members and anyone else can drop off their donations at Chorley Masonic Hall between 10:00 and 14:00 on 28 November and 5 December. Donors are asked to leave their details for track and trace purposes and wear a face mask when handing over items via the rear double doors at the hall. Hand sanitiser is available for everyone to use.
If you wish to hand in a donation, the Masonic Hall address is Cunliffe Hall, Cunliffe Street, Chorley, PR7 2BD.