Gladstone Group Chairman John James would like to extend his congratulations to those Freemasons within the group who have been awarded first appointments or promotions in Craft and Royal Arch Grand Lodge in 2022.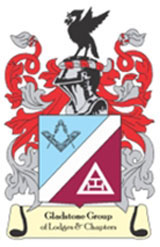 Grand rank is a well-deserved honour and reflects on both the recipient and his lodge.
All ranks, whether first appointments or promotions are awarded as a result of the service each recipient has given to his lodge, group and Province. It is seen not only as a token of recognition and appreciation of past service but as an encouragement to continue and to increase their efforts in the furthering of the Masonic principles we all hold so dear. Efforts in community service are also taken into account, particularly charitable work.
The list of the 2022 Gladstone group appointments and promotions in the Province of West Lancashire is given below – congratulations to all.