Young and fit members of University Lodge of Liverpool No 4274 are continuing to deliver help and support to those in the Merseyside and Wirral areas who are finding things difficult during these trying times.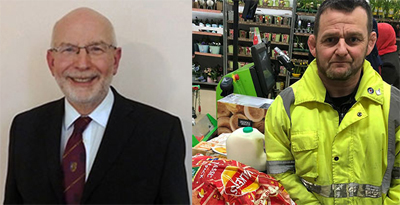 Week commencing 23 March was their third week of operating and during the week they assisted 19 individuals with 27 visits to shops and food banks on their behalf. They also offered IT support and made many phone calls to those who were feeling lonely to check on their wellbeing and offer help.
Those who have been helped include Masons, widows and a number of non-Masons who requested support after seeing the website or Facebook page. The Whitechapel Centre based in Liverpool, that supports the homeless, also received help.
The young men of this lodge are living up to the principles and tenets of Freemasonry and deserve our support and appreciation. So far they have six volunteers but need more if they are to continue to expand their area of operation. If anyone would like to help, or know anyone who could benefit from receiving help, please contact the secretary of the University Lodge of Liverpool on: universitylodgeliverpool4274@gmail.com
Article by John James, Gladstone Group Chairman, jpj54@icloud.com