During the lockdown, UGLE ran a series of webinars and invited special presenters to talk about their particular area of expertise. The webinars were major events during lockdown and participants joined in from the length and breadth of the country as well as from overseas districts.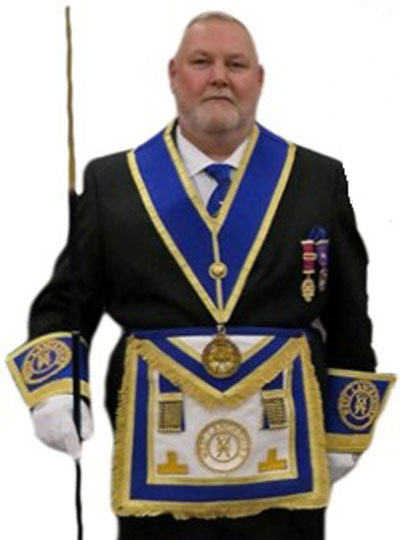 It was therefore a great honour for West Lancashire's own Gary Smith to be invited to present his research paper entitled 'Freemasonry and the Holocaust'. With an audience in excess of 1,000, Gary delivered his paper and presentation in style, displaying an in-depth knowledge of his subject as he unveiled the tragic story of the Nazi persecution of Freemasons.
Gary was appointed a Provincial Deputy Grand Director of Ceremonies of the Province of West Lancashire for the 2021/22 Masonic season and a Past Chairman of the Perfect Points Chorley and Leyland Group Research Society. Gary was born and raised in Germany as his father was a serving member of the Royal Artillery, he was educated in Collingwood Army Education School and at the age of 12 went on a school day outing to Bergen-Belsen concentration camp, which had quite a profound effect on him.
Since joining Freemasonry in 2007, Gary has presented several papers on Freemasonry to a varied audience and was delighted to present his paper on Freemasons and the First World War at an event to mark the celebrations of the 100-year anniversary of Armistice Day.
He has also researched a member of his own lodge, Peace Lodge No 2269, William Thomas Hemms who was killed in action during the First World War and received a Military Medal for Bravery. He continues to research several subjects and hopes to finish some of them when his Provincial duties, which take up much of his time, conclude.
As we approach the start of a new season of Freemasonry, due to his current commitments, although he would love to do so, Gary just doesn't have the time to deliver his papers in person to any lodge or research group in the Province. He is, however, more than happy to share his paper presentation with anyone, either to be presented in lodge, or downloaded for personal education and enjoyment. To download the paper, click here.  To download a PDF version of the PowerPoint presentation, click here.