In late April, Furness and South Lakeland Group Charity Steward Richard Wilcock, a member of Lodge of Furness No 995 and Joe Crabtree a member of Newby Bridge Lodge No 4598, visited the Furness Carers Centre where Joe is a volunteer.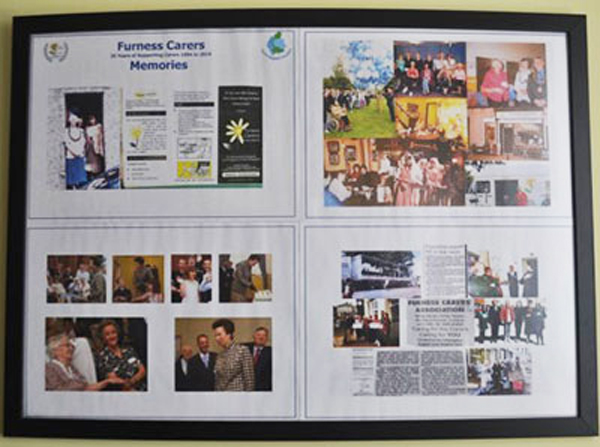 These highly respected Masons visited the centre for two reasons. Firstly, they visited the Centre to be shown around the Carers Hub by CEO Craig Backhouse, who kindly explained the role of the Furness Carers in the community and secondly, they were there to present a donation of £24,635 from the Masonic Charitable Foundation (MCF) and to see how the money was going to be utilised.
Richard and Joe were very impressed as Craig went on to explain: "Furness Carers are here to support all unpaid carers in the area of Furness. We offer free information and support on all aspects of their caring role." With the loss of one-to-one meetings throughout last year, the volunteer-staff have been holding a virtual 'Carers Café' during the week, allowing everyone a chance to have a safe chat with other carers and Furness Carers staff. These friendly sessions were really appreciated.
All the help and support given is free and confidential to all ages on any issue related to the caring role. Furness Carers do not work in isolation, they work with Cumbria County Council, the Local Health Authority and other statutory and voluntary agencies. They are also a member of the Carers Support Cumbria Group, which is a consortium made up of the carer's organisations within Cumbria.
Having been in existence for 27 years, they are able to focus on the health, well-being, financial status, employment, education, training, leisure and social life of the carer. They are totally aware of the physical, mental and emotional demands involved in caring.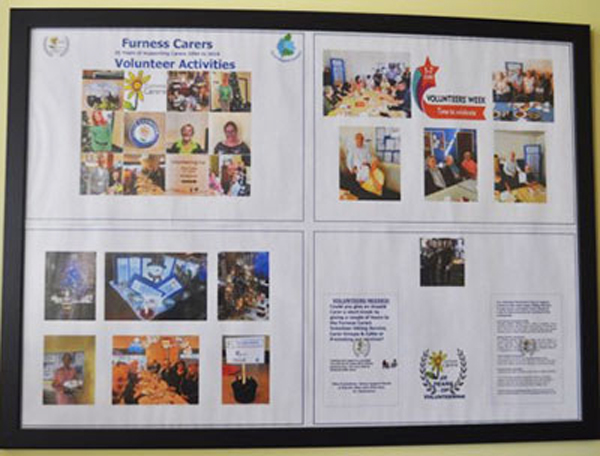 Furness Carers is a registered charity and relies on public support to enable them to carry out their work. They provide a number of free services: carers groups, drop in facilities, voluntary sitting services, a friendly listening ear, individual support, carers emergency contingency plan and card scheme. For the young carer, there is help with homework, cooking, housework, support with other family members, time with other young carers, after school clubs.
Annually, there are 1,400 adult unpaid carers in Furness and 200 young carers, aged between five and 18 who seek assistance from Furness Carers. The 16/20 volunteers who offer their services, provide activities that we may take for granted, especially for the young carer; activities such as a simple picnic on the beach or a walk on Birkrigg Common. Because of their caring role, these simple activities for young carers may not be possible and it is Furness Carers who step in and make it possible.
Centre volunteers Laura and Helen explained that they were pleased to be pushed into a priority band for vaccinations, as it enabled them to be ready for one-to-one support when the Government gave them the start date. Thankfully, meetings on line had provided quiz sessions, bingo, craft skills, Zumba, mental well-being sessions and help in starting school again as the young carer would perhaps be anxious to leave their role for so long each day.
The donation from the MCF will be used for one, if not two residential days spent at an outdoor education centre; a welcome relief from their experiences over the last 12 months. Craig was 'thrilled' with the donation as raising money has been rather difficult recently but, with the fundraising by Freemasons throughout West Lancashire, Furness Carers will be able to support carers of all ages in our local community. He hoped that all Freemasons who contributed via the MCF 2021 Festival would be proud of helping local charities that really made a difference in the community.