Thanks to the Masonic Charity Foundation's kind donation of £15,000, spread over the next three years, young people from the Furness and South Lakeland will continue to receive the excellent support given by their dedicated team of youth workers and volunteers.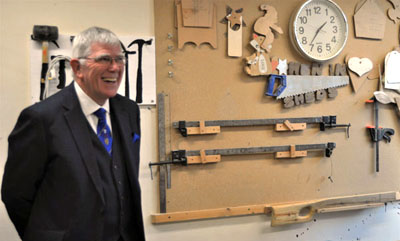 In his final week as the Provincial Grand Master of the Province of West Lancashire, Tony Harrison was kept rather busy. He had already presented a new mini bus to a scout group, conducted an installation, which according to a very reliable source, 'went very well and allowed me to finish on a high', –  his final official duty being at the Drop Zone in Barrow-in-Furness.  Tony was accompanied by his wife Maureen, as he presented the cheque to one of the directors Sue Johnson.
Sue and her co director Cath Corkill, were thrilled to receive the donation from the MCF, which they said, 'would continue to support opportunities for the young people across Furness for the years ahead'. They are able to support young people from the age of 7 – 21 and even 24 year olds if they are vulnerable. All their positive efforts are focused on raising the achievements and aspirations of the young people, which would enable them to build a better community in which they would thrive.
The team also support those who may struggle with fitting into main stream education: their ultimate goal being to build their confidence and self-esteem so that the young person may return to mainstream schooling. Extra support is also available to assist the transition into adult life, which at certain times, may seem quite daunting.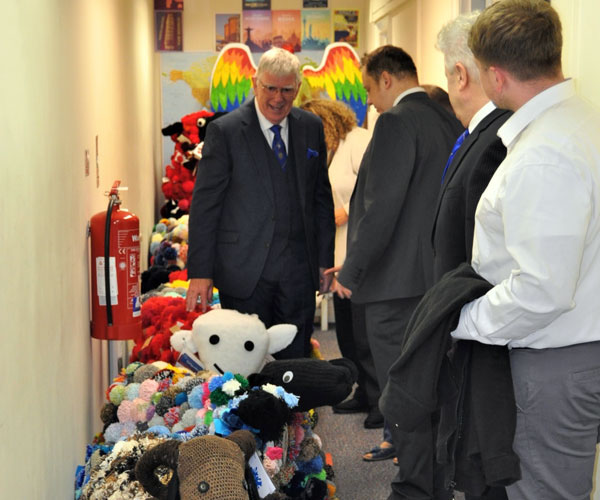 The Drop Zone provides a safe environment which allows young people to enhance their social skills and knowledge, as activities are based on the individual, which will benefit them and their communities. Horizons are broadened via trips and residential courses allowing independence to be nurtured, again assisting to build their self-esteem even more.  Often, programmes may offer accredited outcomes, which again improve their communities, as the individual instantly has that 'feel good factor' … 'I can'.
Mental health is an important issue for the team, as any projects developed may help reduce the impact on the NHS and Police resources. There is a multi-agency approach used by the team, which means the individual is at the centre and help is only a conversation away. From breaking down barriers, to mainstream education, to helping build a CV, help is always at hand.
A strap line of the projects reads: 'By working together we are improving local neighbourhoods and supporting our most vulnerable families'.  Freemasonry is very much in line with this ethos and has recognised the good work done at the Drop Zone. To help the local community via its' youth, as they strive for a better life, is another example of Freemasons in action, indeed, 'Together We Can'.
On behalf of the Freemasons of the Furness and South Lakeland Group, thank you Tony for your dedication and commitment over the last eight years. Your official last duty at the Drop Zone, was as you said, 'inspirational, heart-warming and fully deserving of the donation given by the MCF'.  A fitting end to your service as PGM.