Nearly 60 years ago in 1963 a Prospect Lodge founder's medal was presented to the founding junior deacon, Thomas (Tom) Davies. At a meeting of Prospect Lodge No 7880 the jewel returned home after being acquired by the lodge director of ceremonies Steve Williams. Steve presented it to the lodge asking that it be presented at the installation meeting and worn by successive junior deacons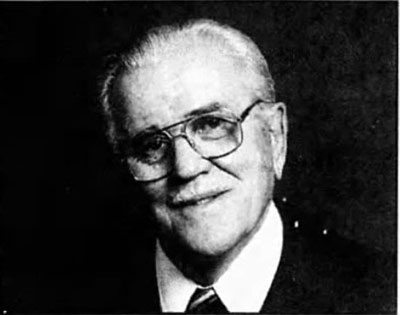 The medal has the inscriptions Prospect Lodge No 7880 and consecrated 1963 on the front and T Davies Junior Deacon on the reverse. It has the same design as the lodge's current logo which can be seen on their summons – St Wilfred's Church in Standish with the sun behind it.
Tom was born in June 1920, just over a year after the end of World War I. In 1940 at the age of 20 he joined the army and served in the Royal Artillery Survey Regiment during World War II. He served for six years, being demobbed in 1946. As the war finished, Tom married Mildred Hurst in 1945 in Wigan.
Tom and Mildred (Millie) were married for 55 years and had two sons, Peter and John and one daughter Elizabeth. One of Prospect Lodge's members, Frank Rylance, recollects that he was a managing director of a large construction company. On his retirement in about 1993, he and his wife decided to emigrate to Calgary in Canada to be near their daughter Elizabeth. Tom died on the 24 April 2000 at the age of 80.
Tom started his Masonic career at the age of 35. He joined Sincerity Lodge No 3677 and was initiated on the 5 March 1956. Sincerity Lodge is a lodge with a lot of history. Formerly the Lodge of Sincerity No 486 under the Moderns Grand Lodge, it joined the Liverpool and Wigan Masonic rebellion of around 1818 and was amongst the lodges in Lancashire that revived the Antients Grand Lodge which became eventually the Grand Lodge at Wigan with the Lodge of Sincerity at its head as Lodge No 1. The lodge only re-joined United Grand Lodge of England in 1913, taking the number 3677.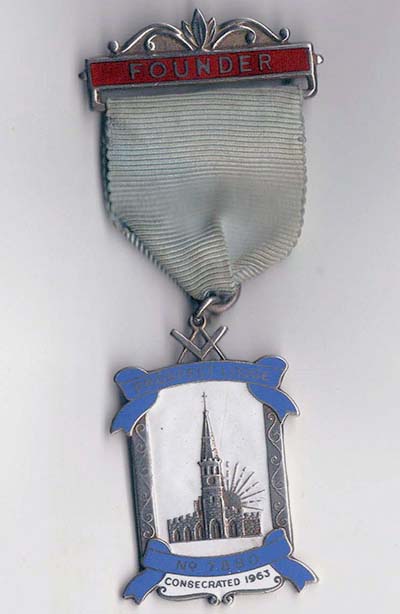 Tom was installed as the master of Sincerity Lodge in 1968, 15 years after his initiation. He served the lodge as director of ceremonies for a number of years and attained the rank of Past Provincial Junior Deacon in the Province of West Lancashire. After emigrating to Canada, Tom joined Rockyford Lodge No 123 in the Grand Lodge of Alberta where he was an active and well-liked member until his death in 2000. He still visited his mother lodge every time he returned to the UK and in 1996, he was made an honorary member of Sincerity Lodge.
For Prospect Lodge, a major highlight of Tom's Masonic career came in 1963 when he became a founder member of Prospect Lodge No 7880. Interestingly three other founders also came from Sincerity Lodge, Joseph Moss, John Hodgson, and Richard Weald. Some of the members remember Tom. Ken Ingham said: "He was a senior member of the lodge when I joined; as I remember a sincere and friendly Mason. I think his daughter had emigrated there and he decided to spend his retirement there."
Frank Rylance added: "I remember Tom. very well. In the early days, Prospect had close links with Peace Lodge and Sincerity Lodge when we were in the Wigan Group. I particularly remember at our ladies evening we wanted to change the night from the usual Friday to a Saturday. The director of ceremonies at that time was against it as Saturday was a busy day on the market. My wife insisted and Tom added his 'two pen'oth' by saying that it was my wife's night and she was in charge, so it was changed! I lost touch when he emigrated to Canada."
The jewel is now home and safe. It is back in use being worn by the junior deacon to remind the lodge of the important link with their founders.