The Provincial Grand Master Tony Harrison and his wife Maureen joined in with the Lancaster Group of Freemasons to celebrate the 73 years anniversary of the foundation of the National Health Service in conjunction with Social Care and Frontline Workers' Day by flying the NHS flag at Rowley Court, Lancaster's Masonic Hall.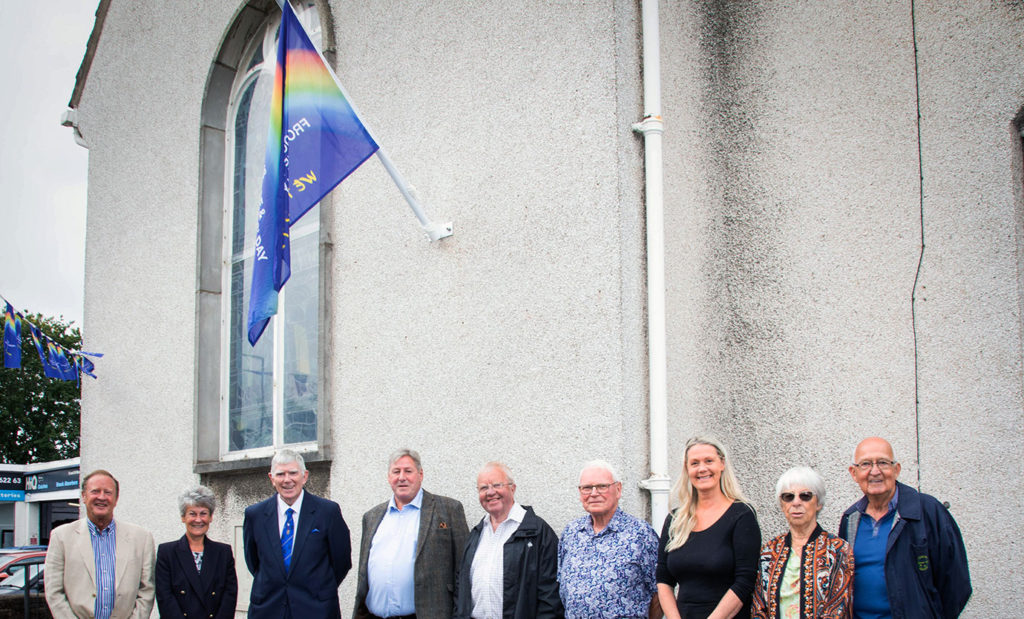 The National Health Service Act was passed in 1946 and was the brainchild of Aneurin Bevan, introducing free healthcare for all citizens of the United Kingdom regardless of wealth or status.
Since the outbreak of COVID-19, the NHS has been constantly on the front line dealing with the COVID pandemic, and the day was a mark of respect to the professionalism and dedication of all NHS staff and care workers during these unprecedented times.
Following the raising of the flag, Tony and Maureen, along with members of the Lancaster Group and several visitors enjoyed coffee, biscuits and a long awaited catch up.