It all started on 20 September 2021 when UGLE launched the National Digital Marketing Campaign on Facebook. Enquiries started to flood into the Province and a team of 'first responders' began to ring the enquirers to help them start their journey into Freemasonry.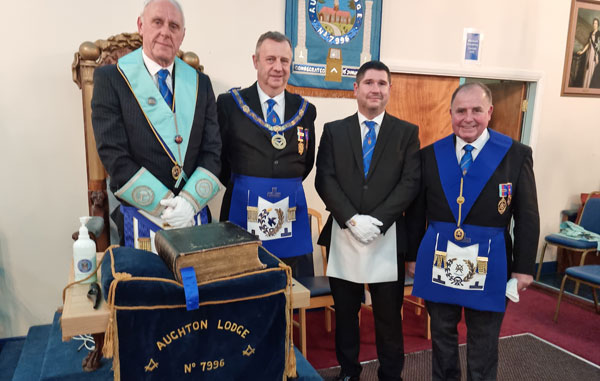 The first responders take basic details from the enquirer and then pass it back to the Provincial Membership Officer Neil Ward who then liaises with the group that the enquirer is to join.
On 7 October such an enquiry came in and it was duly passed to the first responder, Garry Hacking (of Inside the Freemasons fame) and he was immediately in contact with Andrew Murphy, 43, family man with two children and a Continuous Improvement Manager.
Garry sent the report in that Andrew was a very good candidate for Freemasonry so the details were passed to the Group Membership Officer for the Ormskirk and Bootle Group John Wootton.
John met Andrew at Ormskirk Masonic Hall on 14 October 2021 and showed him round and had a long conversation with Andrew and immediately introduced Andrew to members of Aughton Lodge No 7996 who were so impressed with Andrew it turned into the formal lodge interview. The required form P was completed by 18 October and Andrew was proposed and seconded in open lodge on 21 October.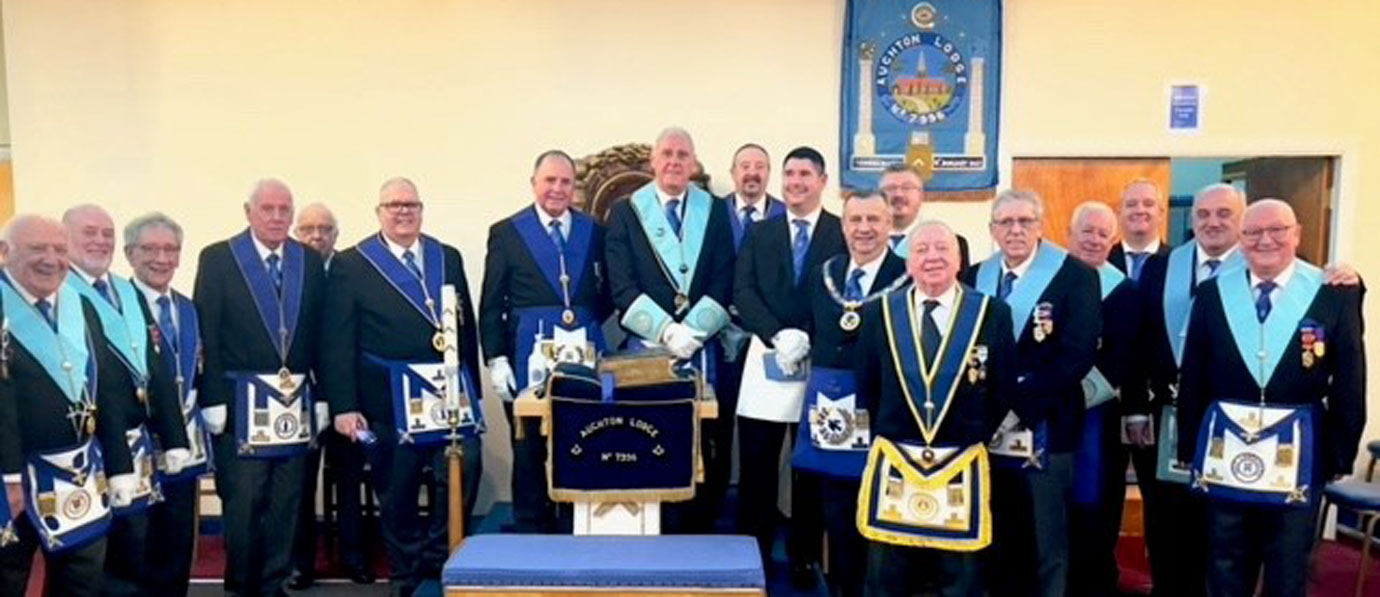 The night of the initiation came on 18 November and a good crowd was in the lodge room to witness a very good ceremony of initiation led by the WM Mike Trigg.
Peter Lockett AProvGM with responsibility for membership and Neil Ward Provincial Grand Membership Officer were in attendance. Stewart Cranage Provincial Grand Mentor was also there being senior warden of the lodge and later to deliver the Charge after Initiation.
The festive board was excellent and was a 'curry night. There was a substantial amount raised for charity and everyone had a very good night.

Article by Neil Ward.