It was an evening of both sadness and celebration as the companions and visitors of Old Worden Chapter No 5366 met for the final time at the Preston Masonic Hall.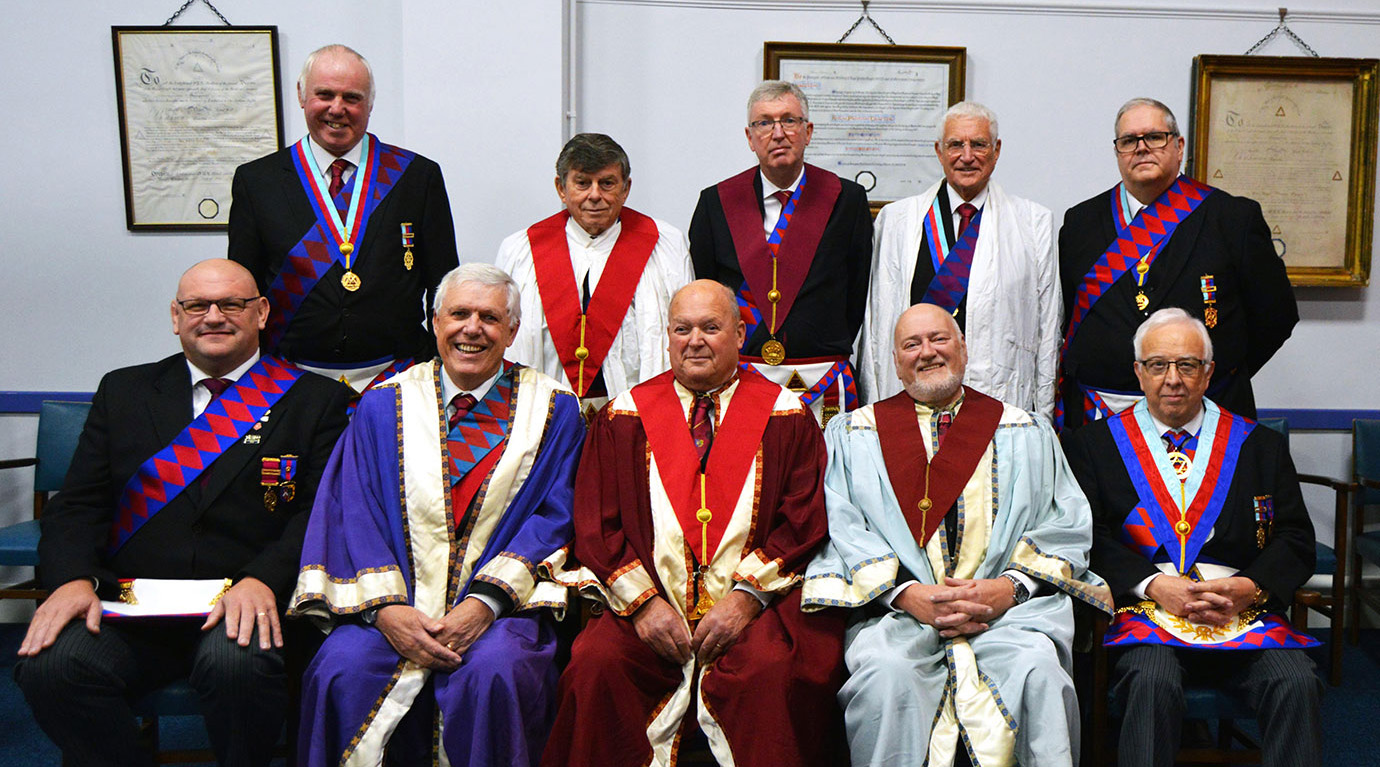 The chapter was consecrated in February 1977 and historically was part of the Leyland Group before the amalgamation of the Chorley and Leyland Groups. In recent years the chapter has met at Preston Masonic Hall.
Sadly, the all-too-familiar reason of reducing membership and the passing of high valued and respected members with no new members coming in prompted the members to make the difficult decision to surrender its charter.
On this occasion the chapter was attended by a number of visitors that included Malcolm Alexander and Vice Chairman of the Chorley and Leyland Group David Bishop.
The chapter was opened by the first principal Jim Wynne, ably assisted by the second and third principals Alan Scarrott and Neil Harvey. After the usual business was completed for the final time by the scribe Neil Ward, a series of votes were conducted to deal with the disposal of the assets of the chapter, one of which was to decide where the finances of the chapter should be dispersed following its closure. It was decided that the remaining amounts would be split between a non-Masonic charity of the members' choosing and the West Lancashire Freemasons' Charity.
Following on from the business, the chapter was closed for the last time with the final act by the acting director of ceremonies Ian Heyes, surrendering the charter of the chapter to Malcolm Alexander for onward carriage to Supreme Grand Chapter.
The social board was very relaxed with all present enjoying a wonderful five course dinner with all the members and regular visitors reminiscing over the many good times they had had in the chapter and remembering the past companions with great fondness and cheer. There was a very strong feeling from all present that, although Old Worden Chapter may now be gone, it will certainly not be forgotten
It was also good to hear that the current membership are all established and long serving companions and are all continuing with their Royal Arch Masonry, either in the other chapters of which they are members or will be joining.