This year Liverpool Group has yet again stepped up to the plate to answer the request for charitable giving in support of the West Lancashire Provincial Food Bank Appeal.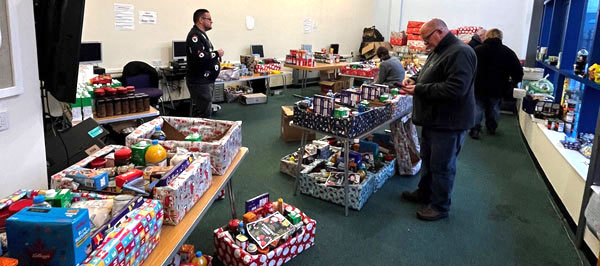 The Liverpool Group, based at the Masonic Hall on Hope Street, chose for this year the 'Breckfield and North Everton Neighbourhood Council', (BNENC), which provides support to vulnerable residents in that local area. Situated on Breckfield Road North, it is opposite the site of the former St Domingo Methodist New Connection Chapel, now a block of residential flats, but more importantly the birthplace of what would become both the Everton and Liverpool Football Clubs.
BNENC is a community based voluntary organisation that provides practical help, advice, support and training to some of the 15,000 residents in one of the most deprived areas in the country. This includes ongoing food bank facilities to all families, as well as older residents, who are really struggling to make ends meet under the current financial climate and every year Christmas hampers are delivered to older and more vulnerable residents.
As previously mentioned, it also delivers free access to its own in-house specialist advisor regarding welfare, benefits and other available rights to anybody seeking such support. It delivers a support program for residents who are classed as clinically extremely vulnerable via its Kick Start 2 Health Team.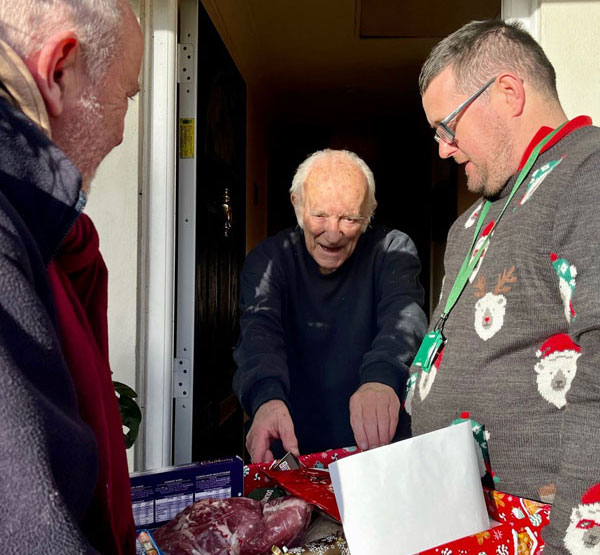 This work includes access to mental health counsellors, health and exercise workshops, crime prevention advice and access to IT hubs. It provides youth activities for local 10–17-year-olds such as sports and fitness, trips out, cooking workshops and one to one support. This provides a means to involve the local youngsters and limit exposure to less desirable activities and gang culture.
BNENC also offers spiritual and pastoral care via the local Trinity Church based in Everton which believes that Church should't be an institution that we avoid, it should be a place of hope in our dark world. Trinity Church Everton started in 2013 to show people that Christianity is relevant to everyone.
Liverpool Group Chairman Dave Johnson said: "The BNENC is a registered charity and from the above I'm sure you will agree that it is most deserving of our support. Because the support is entirely due to the generosity of brethren and companions meeting in Liverpool Masonic Hall, Hope St, we have been able to hand over a magnificent cash donation of £3,070 coupled with food/dry goods to the value of £500 this year. Our donation has been greatly enhanced by WLFC to whom we express our sincere gratitude for their involvement and support."
Dave added: "I am absolutely delighted with the response to this year's call to arms. I am proud to be associated with all Freemasons who meet under the banner of the Liverpool Group, and I am always humbled by your charitable and generous nature.
It would be unfair to single out any individual for their donation as so many brethren and companions contributed to the appeal. As group chairman, however, I would like to thank everybody who freely and readily donated. Be assured, you have all made somebody's Christmas a whole lot better.   Thank you one and all!"
Dave Johnson, Liverpool Group Chairman.