The Anfield charity fundraiser which had been delayed since May 2020 due COVID had been rearranged after two cancellations. The planned gala dinner in support of the Masonic Charitable Foundation 2021 Festival took place in the magnificent surroundings of Liverpool Football Club stadium.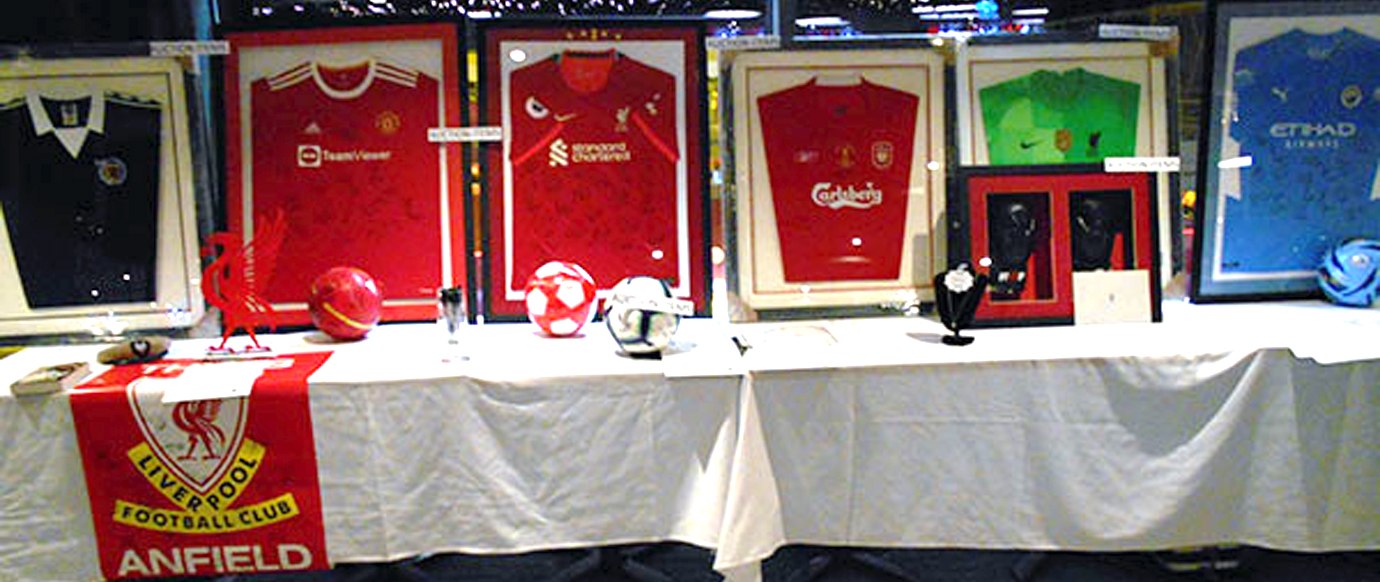 The evening was well attended by over 180 guests, supported by the Provincial Grand Master Tony Harrison, members of the senior council, as well as many non-Masonic guests. Before the dinner some of the guests took advantage of the stadium and trophy room tour; and also having their photographs taken with two of the trophies.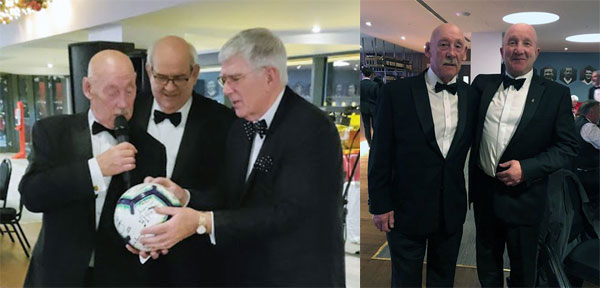 The evening commenced with Howard Griffiths and Jim Corcoran providing a brief explanation of the many wonderful works of the Masonic Charitable Foundation, including the support offered locally to a young boy and his family during his treatment in America for a life-threatening illness.
But as Howard said: "This is not an evening for speeches but rather an opportunity to enjoy ourselves whilst raising monies to assist those less fortunate." During the evening the guests enjoyed a three-course dinner and refreshments, and raffle tickets were purchased for the various amazing prizes.
As the evening progressed, the guests were entertained and danced to the music of Mikey Powell from Stars in Your Eyes and a Tamla Motown lady soul group the 'Regrettes' who gave the dancers amongst the guests the opportunity to strut their stuff.

At the conclusion of dinner, several raffles and auctions were conducted. Many of the items auctioned were unique sporting memorabilia, non-more so than a football signed by Sir Alex Ferguson, Sir Kenny Dalgleish, Jurgen Klopp, as well as Tony Harrison, Phil Gunning and other senior Provincial officers. Other items included a 42" LED Smart TV; signed sparring gloves of twice world heavyweight champion Tyson Fury; with the star raffle prize being a bespoke diamond necklace valued at £1,200; this being kindly donated by a member of a Garston lodge.
In all, an enjoyable and successful evening with over £5,000 being raised and donated to the Masonic Charitable Foundation.