The installation of Graeme Forbes Jones into Harthill Lodge No 8443 took place at Garston Masonic Hall. The WM William (Bill) Wenton opened the lodge in due form completed the domestic business before the visitors were admitted and a ballot for five joining members took place which proved unanimous in favour.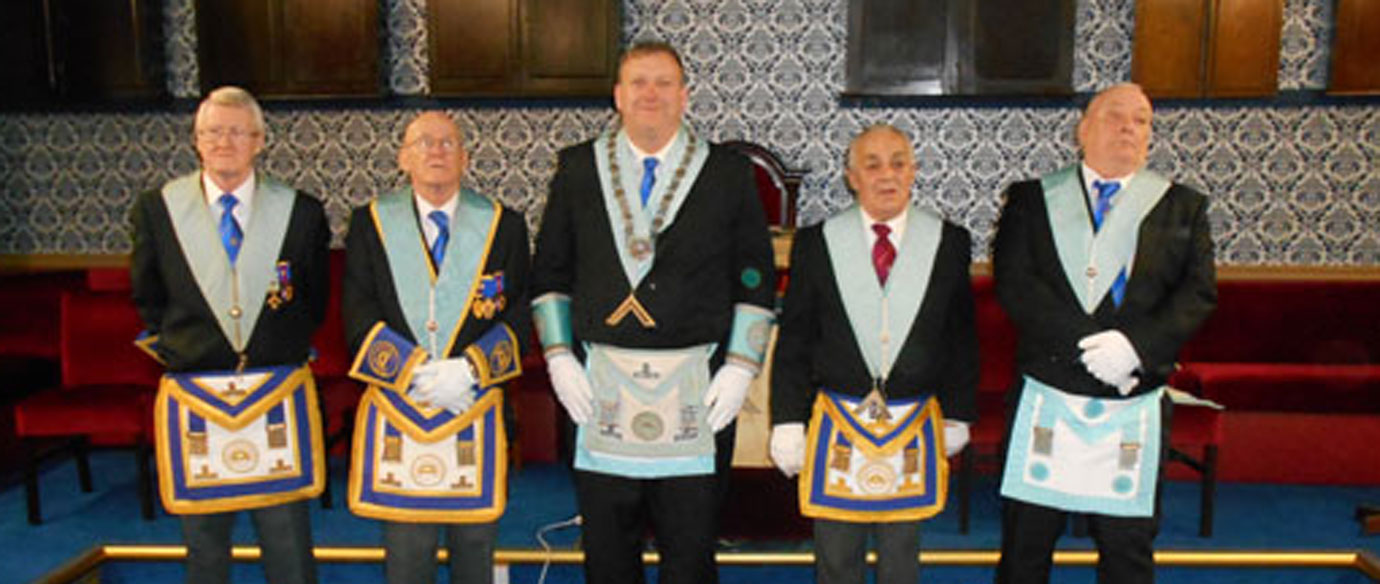 The director of ceremonies Jim Gwyther announced the admission of Assistant Provincial Grand Master Andy Whittle and other distinguished brethren. The WM greeted Andy with a warm welcome on behalf of the lodge brethren.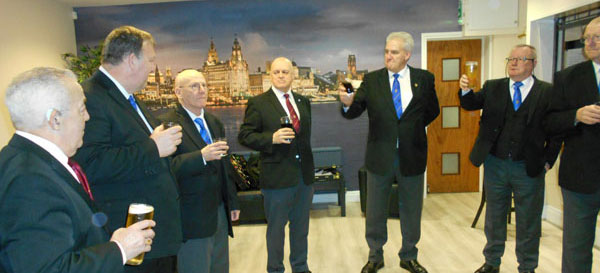 Bill, an entertainer on the club circuit, installed Graeme into the chair of King Solomon after he had confirmed a previous obligation. Bill went on to deliver the working tools in the various degrees. When all the officers of the lodge were appointed to the various positions Ken Bullen delivered the address to the WM.
Andy then addressed the members of the lodge and congratulated Graeme being installed as the WM and congratulated Bill on a fine ceremony. Graeme then presented Andy with details of the charity donations, one of which was to the Turkey and Syria Earthquake Appeal for £100.
The second donation was for £1,000 to the Glioblastoma (Brain Cancer) Fund. The University of Liverpool supports ground-breaking research into immunotherapy, a promising new treatment for glioblastoma. immunotherapy which is a type of treatment that is revolutionising oncology by manipulating the body's own immune system into fighting cancer.

Graeme then closed the lodge in due form and all retired to a drink's reception prior to the festive board. At the festive board, Andy commented during his response to the toast to his health that the members of this Province had decreased to 7,500 and some lodges with low numbers were at risk. It is important that lodges have a membership officer who can be the first meeting point for recruitment from the Pathway and there is a need to update lodge profiles for prospective candidates.

It is also important to have functions, social and ladies' nights to attract candidates who might be showing an interest, preferably under 40 years old. It is also important that sometimes people only need to be asked if they want to join and that St Helens and Prescot are doing well on recruitment.
Graeme in responding to his toast said that he had spent some time with Bill on some pointers before the ceremony, he also pointed out that the lodge had five joining members and there was potential for more joining members and candidates, which would help in increasing its membership.