A proclamation ceremony can be quite a staid affair, but in Blackpool Lodge of Integrity No 5864 great effort was made to give the members and visitors an entertaining afternoon and evening.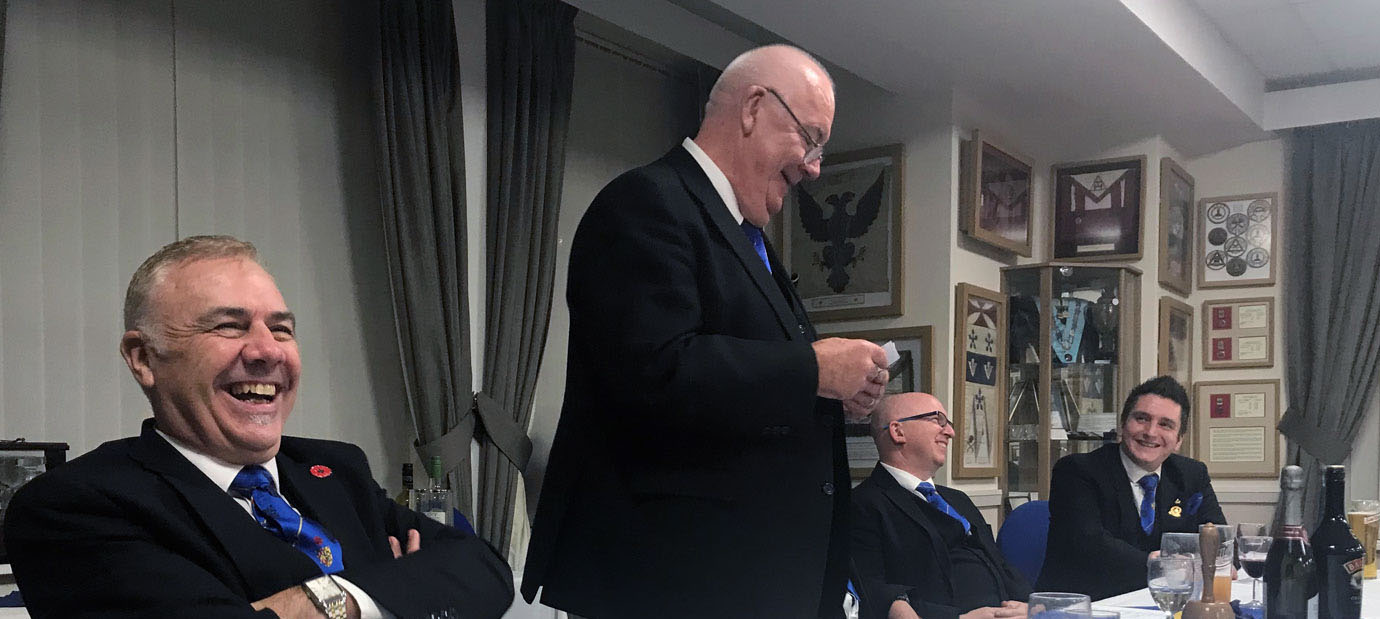 After deftly dispatching with the routine items on the summons, the principal guest for the evening, grand officer Ted Rhodes, representing the Deputy Provincial Gerand Master in Charge Philip Gunning, was escorted into the lodge room by the director of ceremonies Joe Codling.
Ted thanked the WM for the warm welcome and then the proclamation ceremony duly commenced. Martin Atkinson was proclaimed as WM for a further year by the proclaiming master Colin Rogers in a refined and dignified ceremony that was guided by the director of ceremonies Joe Codling and aided by the assistant director of ceremonies Kevin Croft and the officers of the lodge.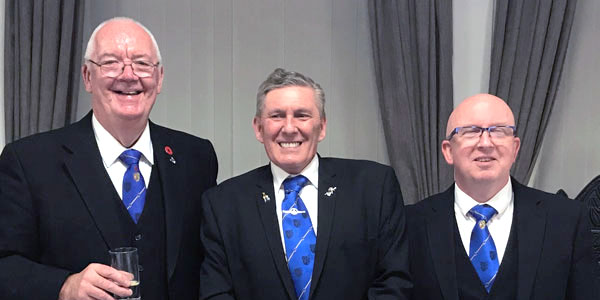 To the delight of the assembled brethren, the working tools were delivered by the senior members of the lodge. The third degree tools by Derek McMenemy, the second degree tools by Philip Alderson and the first degree tools by Roy James.
The delivery of the second degree tools must be worthy of a special mention as Philip, who is also the lodge treasurer, broke his arm in a car accident a few days before the meeting. To watch Philip deliver the tools with only one useable arm and hand was a joy to behold, then to deliver the address to the wardens was pure dedication and giving the salutes and greetings in the three degrees was an experience to watch.
On conclusion of the proclamation ceremony, principal guest Ted Rhodes rose to bring greetings and to congratulate all the brethren involved, making special mention of Philip's one-handed delivery of the tools and address to the wardens. Ted hoped that the cheques for the charity donations had been signed before the accident.
The humour and banter continued at the festive board with Ted regaling the brethren with tales of his time in the police force. The stories being reminiscent of the police drama 'Life on Mars'.
After Colin Roger's informative toast to Martin, lodge member Robin Carey sang the master's song, accompanied by lodge organist John Wall.
The evening concluded with a presentation of flowers for Ted's wife Brenda and a bottle of malt whisky for Ted, who immediately donated the whiskey back to the lodge to be raffled at a later date for the charities.
Story and pictures by Gordon Ivett, Blackpool Group Publicity Officer.