Liverpool is often known as the capital of Wales – mainly due to the strong links forged through both history and the sea – which still holds fast today. Indeed, such was the importance of this link that a series of optical methods were introduced such as signal fire beacons, flags and semaphore.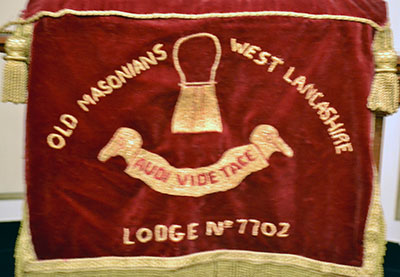 With the expansion of the port and docks along the River Mersey, work commenced in 1826 on a full upgrade for a modern telegraph system. The first message sent over this line from Holyhead to Liverpool was signalled and completed in just over five minutes. This was later upgraded and by 1841 the manned stations were located at Holyhead Mountain, Cefdnu, Point Lynas, Puffin Island, Great Ormes Head, Llysfaen, Foryd, Voel Nant, Hilbre Island, Bidston and Liverpool.
The rise of shipping in Liverpool soon attracted the Welsh mariners into the port and their previous experience helped tremendously in making the shipping lines of the Mersey the success they became. Many of these men became members of various Masonic lodges in Liverpool, Wirral and North Wales, a link that still continues – and through this arrived Elfyn Parry.
Some 25 years ago, Elfyn was initiated into Anglesea Lodge No 1113 which was formed in 1866 and meets in Menai Bridge. He has recently signalled his intention to raise as much money as he can for the West Lancashire 2021 Festival, a difficult task when taking into account the limitations imposed due to the current coronavirus pandemic. Elfyn may well have found the means to achieve this and has appealed for support in his venture.
Elfyn, who still resides in Anglesey, is also a member of a Liverpool lodge, Old Masonians West Lancashire Lodge No 7702. He became a joining member over a decade ago, proposed by Keith Birch, seconded by Bill Merry, and has had the pleasure of being their WM on three occasions.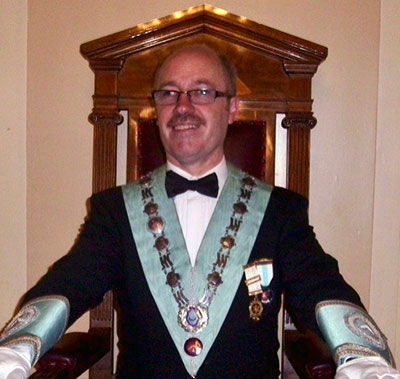 For his venture, Elfyn is intending to do a 10 hours 'Darts Marathon' on his own, with the aim of scoring 120,000 points in that time (i.e., 200 points per minute for 10 hours) within the same day. He says he has been thinking of doing this for months now. He had originally hoped however to be able to do this at the Liverpool Masonic Hall during the latter part of last year. Due to the fact that the Hall had no option but to close during the pandemic, he has made arrangements with his mother lodge so that he can use their building for the event.
The secretary and two other brethren have kindly agreed to do the scoring and check that all the markings are correct and logged down for reference purposes. The secretary is also insisting that he takes photographs of Elfyn playing on the day.  The planned date for this event which is Thursday 25 March 2021.
All the money raised will go towards the West Lancashire Freemasons' Charity for the Masonic Charitable Foundation 2021 Festival. Elfyn has set up a page on the 'JustGiving' web site to hopefully procure as many donations as he can for our Festival. For the direct and easy link for this and to donate to Elfyn's worthy cause click here.
One of the main reasons Elfyn decided to do this marathon is because it is a way that he can help from nearer his home on Anglesey. He is disappointed and frustrated that he is unable to travel to West Lancashire to help out in any other way at this present moment and this is the only alternative. So come on West Lancashire, let's give Elfyn any support within our present means.