The tradition of Easter eggs resonates with very many cultures. In addition, the giving and receiving of Easter eggs is a tradition which has existed for a number of years.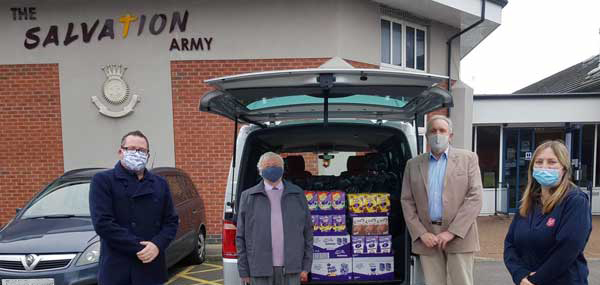 Easter egg celebrations can take various forms, such as egg rolling and colourful decoration. The pandemic has severely restricted mobility in society and there is an awareness that some families and their children are perhaps bearing the brunt of these restrictions and its consequences.
Brethren of Ribble Lodge No 4558 did not wish to see this seasonal tradition go unnoticed, especially amongst those families who are less fortunate. Therefore, the brethren of Ribble Lodge rallied together to donate 340 Easter eggs to Preston Salvation Army for distribution to the various affected families and their children.
In a 'socially distanced' visit, the WM of the lodge Terry Turley was on hand to make the handover of the eggs to Salvation Army staff, assisted by lodge almoner David Asbridge and charity steward Simon Wright.
Enjoy your eggs kids!