Members and guests of Derby Lodge No 724, which meets at the Geoffrey Hirst Masonic Suite within Woolton Golf Club, met to witness a first degree ceremony.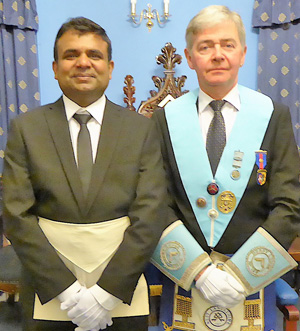 The DC of the lodge, Steven Williams, called the brethren to order to receive the WM Stephen White and his wardens, whilst the opening ode was sung.
Steven welcomed everyone and proceeded to open the lodge and confirmed the minutes of the last regular meeting. He then read out the details of the candidate, whilst the secretary and treasurer retired from the lodge to attend upon the candidate. On their return, they informed the master that the candidate had signed the declaration and paid the fees.
The candidate Dinoop George, was regularly announced and the junior deacon Barry Mault and senior deacon Stephen Tomlinson escorted him into the lodge, where he answered the usual questions prior to taking his obligation.
The WM was assisted during the ceremony by Robert Cremor, Keith Lindsay and Davis Spear, in a beautifully shared ceremony, which was delivered with great sincerity.
After the working tools had been explained to Dinoop by his proposer Keith Lindsay, the senior warden Graham Fairley delivered the 'charge'. Dinoop then retired to restore himself to his former comforts and on his return, Malcolm Jolley delivered an explanation of the first degree tracing board.
The WM formerly introduced Dinoop to the lodge mentor Steven Williams, who was also his seconder, saying that Steven would ensure that Dinoop was supported throughout his time in the lodge.
The lodge was closed in the usual manner, so that the brethren could retire to the dining room for pre-dinner drinks and then continue with welcoming Dinoop into their lodge.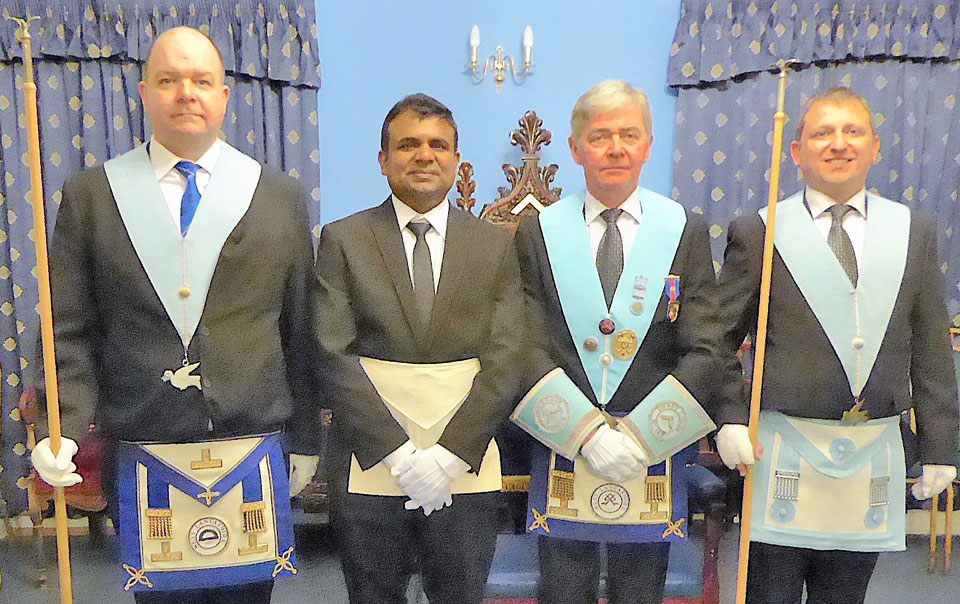 Article and pictures by Colin Roberts