The South Fylde Group are gently easing their way back into Masonic activities with a series of events at St Annes Palace. They have begun mainly with dining events, enabling chef Lee Munro to flex his culinary skills. Practice meetings for lodges and chapters have followed, with a main event kicking off the serious stuff.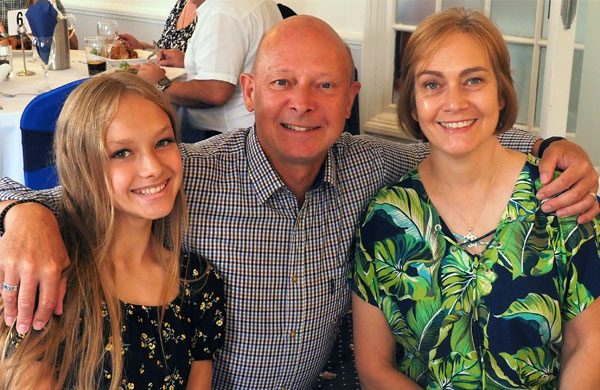 That first meeting will see the visit of Pro Patria Lodge No 9952, the lodge which was consecrated in 2017 and currently recording a membership of 50 brethren, all with a military background. The main business of their meeting will be the dedication of their new banner during a ceremony led by Assistant Provincial Grand Master Duncan Smith, supported by a retinue of acting Provincial grand officers.
The dining events have been very enjoyable affairs, firstly by St Anne's Chapter No 2457, then by Baines Lodge No 7844. The latter had just completed their successful transfer from Poulton-le-Fylde before the COVID lockdowns curbed their activities. They are however, a very busy and industrious lodge who list among their members Tony Farrar, Vice Chairman of the North Fylde Group, as well as David Edwards, the Secretary of Blackpool Group.
The South Fylde Group Charity Steward, Dave McKee, is the 2020/21 master of Baines Lodge and he was supported at their event by grand officers John Lee and David Thomas, as well as acting Provincial grand officer Ryan Modlin. All of the brethren mentioned were accompanied by their lovely ladies and other family members. Although this was a very informal event, a sum of £105 was still raised for lodge almoner Tim Walton, to assist him to support members and families of the lodge who are in need.
All of these events are keeping St Annes Palace stewards John and Pam Nicholls very busy, along with private bookings for birthday parties and the like, then a booking out of the blue really kept them on their toes. Looking for an alternative venue to record a pop video, having been let down by a previous booking, the pop music group, 'The Lathums' approached the Palace with a view to using the main hall for recording a part of 'I'll get by' their latest video. Sure enough, the group turned up one Saturday morning with a crew and cast of about 20 other people. This kept John and Pam busy during the day then the Palace had to be prepared for another social event that same evening. Needless to say, our stewards rose to the challenge admirably.
All of this activity means that staff at the Palace are geared up and ready to cater for the many lodge and chapter meetings due to be held in the coming months, not to mention the other events they have in the offing.