Members and guests of Anfield Lodge No 2215 met at the Geoffrey Hirst Masonic Suite within Woolton Golf Club to conduct a thrilling initiation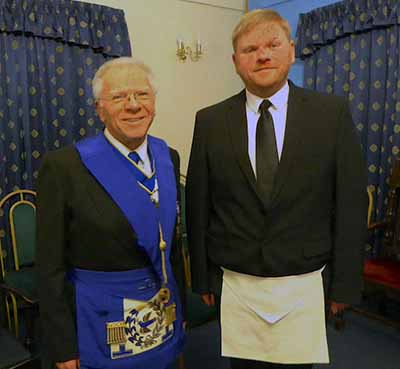 WM of the lodge Gary Devlin opened the lodge and the usual business was quickly despatched and he then requested Alan Ledger to occupy the chair of King Solomon for the ceremony. Alan had proposed the initiate into the lodge and this had been seconded by Andrew Whittle.
The acting tyler Tom Lunt announced that the candidate was ready and he was then regularly announced in the lodge to be met by the acting junior deacon Stephen Lyons who was to guide him throughout the ceremony. Having taken his solemn obligation and with the blessing of material light restored to him, Mathew Parkinson was entrusted with the mysteries of the degree.
Derek Parkinson had the honour of presenting his son with the entered apprentice apron and the senior warden Stan Dawkins then provided the explanation to accompany it. Derek also presented the explanation of the first degree working tools, after which Stan presented the charge to Mathew who was then led to a seat next to his father.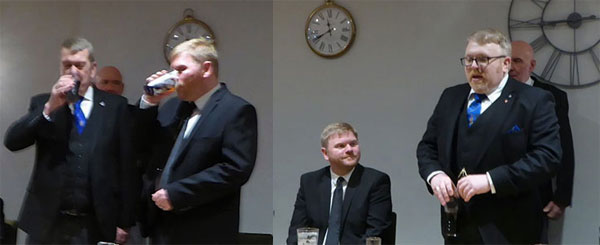 Following the ceremony which had been faultlessly conducted with sincerity, Alan Ledger requested that the WM resume his seat. The lodge was closed in due form and the brethren retired to the dining room.
At the festive board that followed, Alan Ledger proposed the toast to Mathew, saying that he had waited many years to initiate him and that the night had been an honour and pleasure for him to be allowed to take the chair and conduct the ceremony. Alan told the gathering that Mathew had trained as an optician prior to taking up plumbing, so was fully qualified to check both your eyes and your pipes! The two of them had known each other for many years and often spent much of their time in the officers' mess at Mather Avenue, Liverpool University Officer Training Corps.
The WM sang the initiate's song to Mathew, accompanied in part by the brethren. Mathew thanked the lodge for accepting him and his proposer and seconder. The tyler brought the evening to a close with the final toast and the brethren made their way home after witnessing a wonderful ceremony and having enjoyed a fine meal.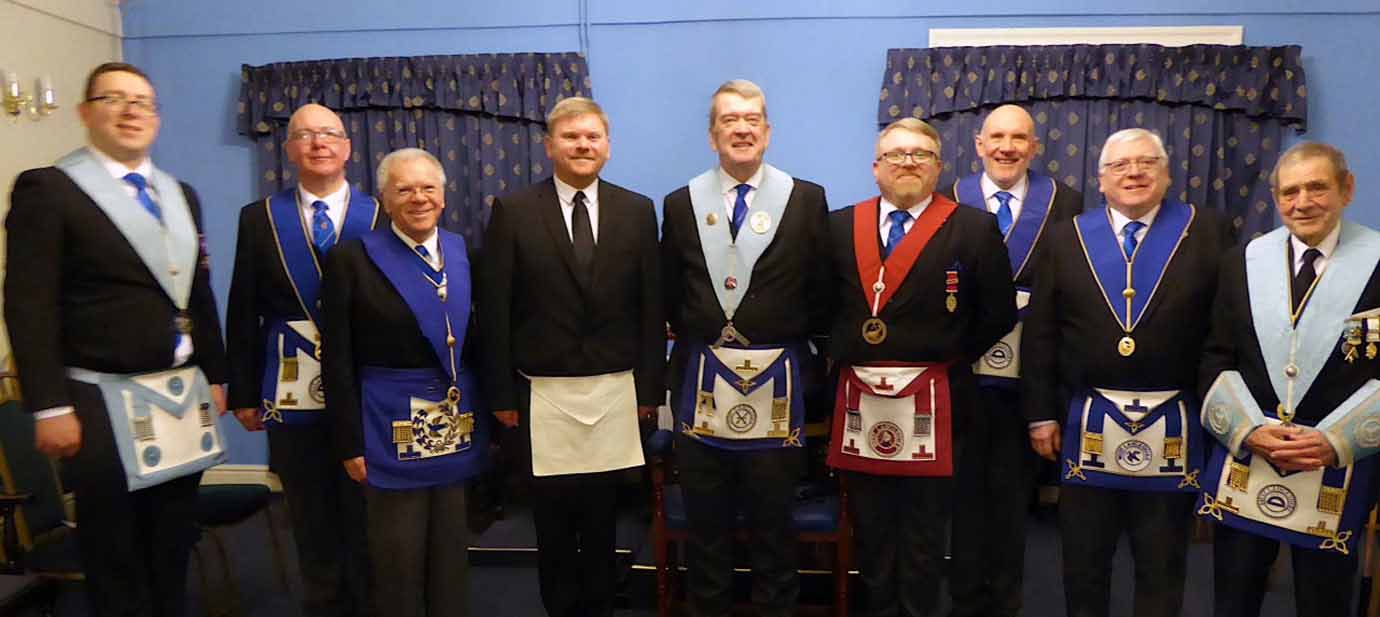 Story and pictures by Colin Roberts.