Davyhulme Lodge No 3715, under the guidance of the lodge DC Andy Berry, hosted a PSA testing day at the venue where the lodge was formed back in 1914 and consisted of members from Davyhulme Golf Club.

The event was the brainwave of Andy Berry who had previously travelled all over the province to get his annual test. Andy has worked tirelessly in organising this event so that the brethren of Davyhulme Lodge and members of the golf club could be offered the opportunity to have a PSA test.
The charity that provided the service was the Graham Fulford Charitable Trust (GFCT) supporting prostate cancer awareness and early diagnosis through PSA testing. The trust was set up by Graham Fulford to promote awareness of prostate cancer following the diagnosis of a close friend who died at the age of 58 and a close family member who died in 2007 with prostate cancer after a valiant fight.
The PSA test is a blood test that measures the amount of prostate specific antigen (PSA) in your blood. PSA is a protein produced by normal cells in the prostate and also by prostate cancer cells. It's normal to have a small amount of PSA in your blood, and the amount rises slightly as you get older and your prostate gets bigger. A raised PSA level may suggest you have a problem with your prostate, but not necessarily cancer.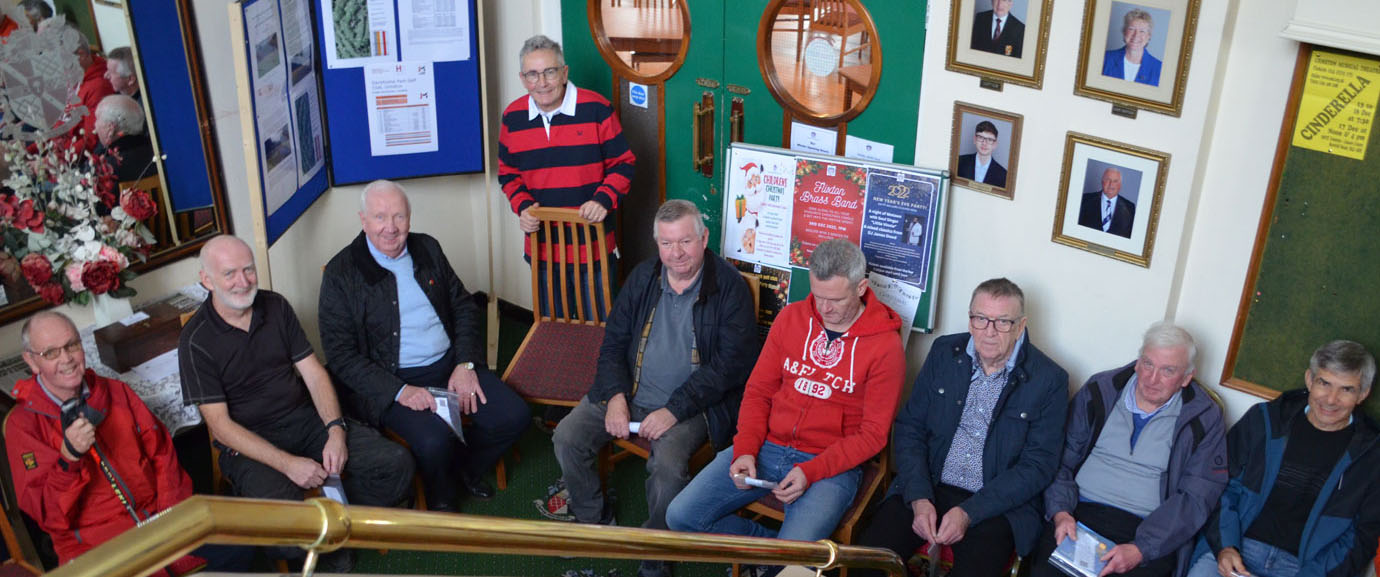 The nurse, Dottie Harrison (phlebotomist), who had travelled from Birmingham should have had a colleague with her, but unfortunately, she was unable to attend due to sickness. Therefore, the work fell on Dottie to test 82 gentlemen who had previously booked in and allotted time slots.
The afternoon was very busy and Dottie was supported by three members of Davyhulme Lodge, Andy Berry, Doug Clouse and Tom Fredrickson, who entertained the clients while they waited.
It was a long afternoon for Dottie as she worked tirelessly without a break, to ensure that the gentlemen were not kept waiting. The recipients all received their results the following day.
The project was a total success and Andy is hoping to offer the opportunity to all Masons from the South Eastern and Eccles Groups. To find out more about the Graham Fulford Charitable Trust and PSA testing, click here.