While not a recent trend, the practice of a master staying at the helm of his lodge for more than one year has a lot of currency at the moment for many reasons but principally to take the pressure off the progression in the lodge.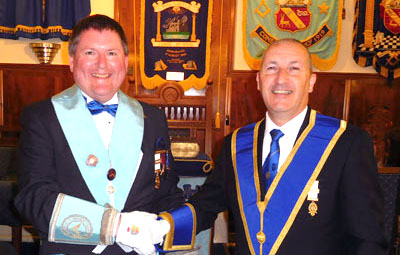 By a WM doing two years, it ensures the brethren are sufficiently experienced before attaining the chair of King Solomon. Such was the case at Barrow, where David Cottam was proclaimed as WM of the Piel Castle Lodge No 6099 for a second year and continues to take care of lodge business.
In the presence of grand officer, Barrie Crossley, the representative of the Provincial Grand Master Mark Matthews, over 60 brethren, including two entered apprentices, witnessed David's proclamation by director of ceremonies Tony Jackson, who is also currently a Provincial Senior Grand Deacon, in a much-shortened ceremony.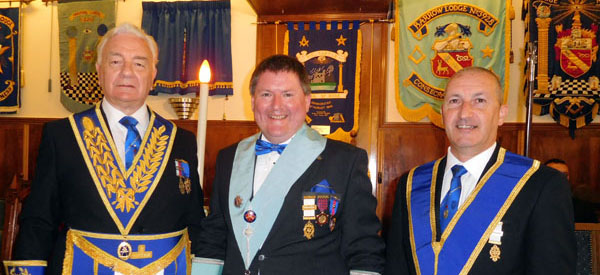 The working tools of the three degrees were then presented and explained in an excellent manner by Ian Cottam in the third degree, Nathan Doherty in the second degree and Nick Collinge in the first degree. The address to the wardens was given by Dennis Laird, the lodge secretary, and the address to the brethren of the lodge by Barrie Crossley.
The proceedings were managed by both Tony Jackson and Peter Clafton respectively as director and assistant director of ceremonies, due to Tony having acting Provincial officer duties to attend to. It was a very warm evening for all, with the temperature in the lodge at its zenith reached 71°F.
David has had a fruitful and busy year as master of Piel Castle Lodge, holding a successful ladies night with his wife Isabel in February, both have also been involved with activities such as assisting with marshalling at the Brathay Trust Asics Windermere Marathon. David has been a regular and prolific visitor around the Furness and South Lakeland Group during his first year as master and hopes to continue this going forward.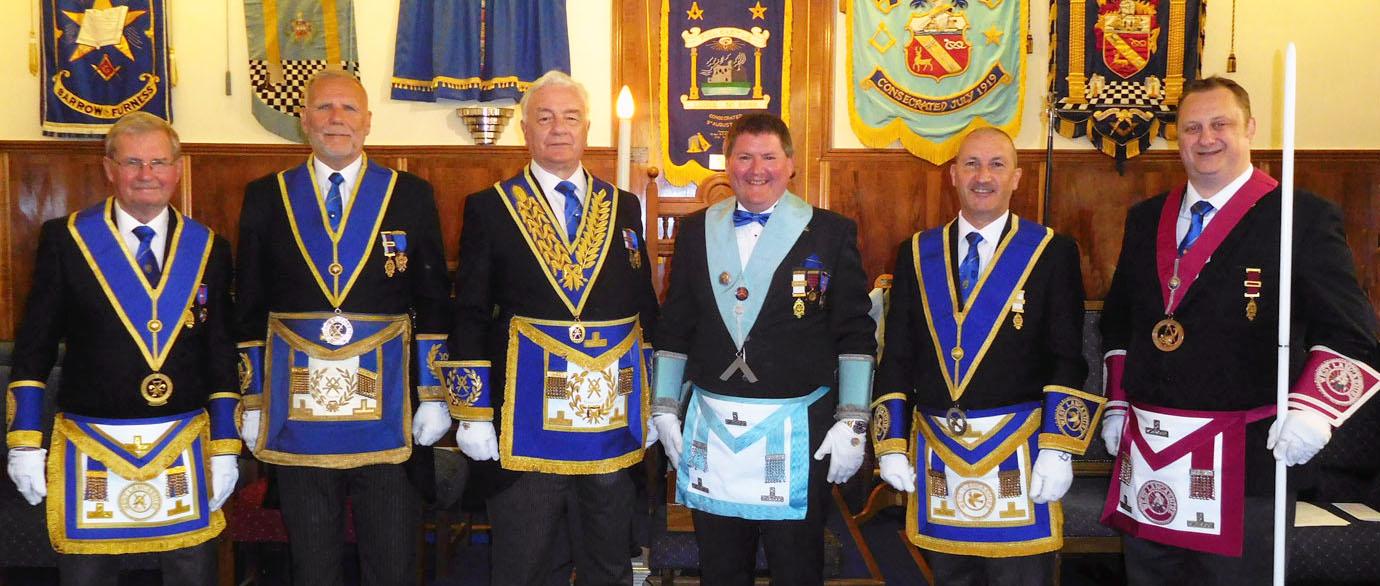 Over the last year, Piel Castle Lodge has donated over £900 to various Masonic and non-Masonic charities, these being: £500 to West Lancashire Freemasons' Charity, £225 to the Barrow Food Bank, £100 to Rosemere Cancer Foundation and £100 to Macmillan Nurses.
Funds raised on the day of the installation were £136 collected in alms and £310 realised by the raffle at the festive board, a grand total of £446 to be directed to the lodge charity account.
An excellent rendition, acapella, of the master's song was given during the festive board but the golden throated vocalist insists on anonymity.