Standing half a mile off the tip of the Furness Peninsula, Piel Castle, built in 1327 by the local monks, still stands proudly to this very day and still keeps pirates and smugglers at bay! The island and the ruins of the castle can still be visited via a small ferry boat during the warmer months of the year, especially if you fancy a taste of wild camping!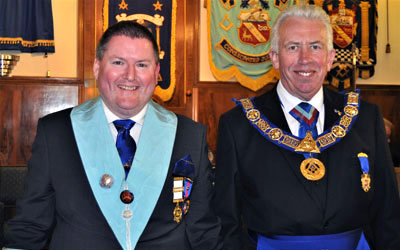 Taking the name from the landmark on the island, Piel Castle Lodge No 6099 was consecrated in 1945 and has stood proudly ever since. Visiting brethren to the lodge are always given a generous and warm welcome. This was certainly the case when the Provincial Grand Master Mark Matthews made his first visit to the Furness and South Lakeland Group. His company at the initiation of Jake Smith was eagerly awaited by all the brethren of the lodge and the group itself.
The master of the lodge, David Cottam, did not let a family emergency for Jake's family spoil the evening, as he and his officers carried out a superb demonstration of a first degree. Through David, the brethren of the lodge sent their good wishes to Jake's grandfather and hoped that he makes a quick recovery.
Mark commented: "The ceremony I witnessed was stunning and a perfect demonstration, as the master conducted the ceremony in a commanding tone." He continued: "It was such a shame the candidate was unavoidably absent, but when he does come, he will experience a marvellous first degree."
Mark was delighted to hear the lodge had perhaps four candidates waiting to join, as they will be the 'future of Masonry' and need 'nurturing' as they will be the next generation contributing to the community via Freemasonry.
All who took part in the demonstration were praised especially the director of ceremonies Tony Jackson and the secretary Dennis Laird, who also orated the explanation of the 'mode of preparation' perfectly.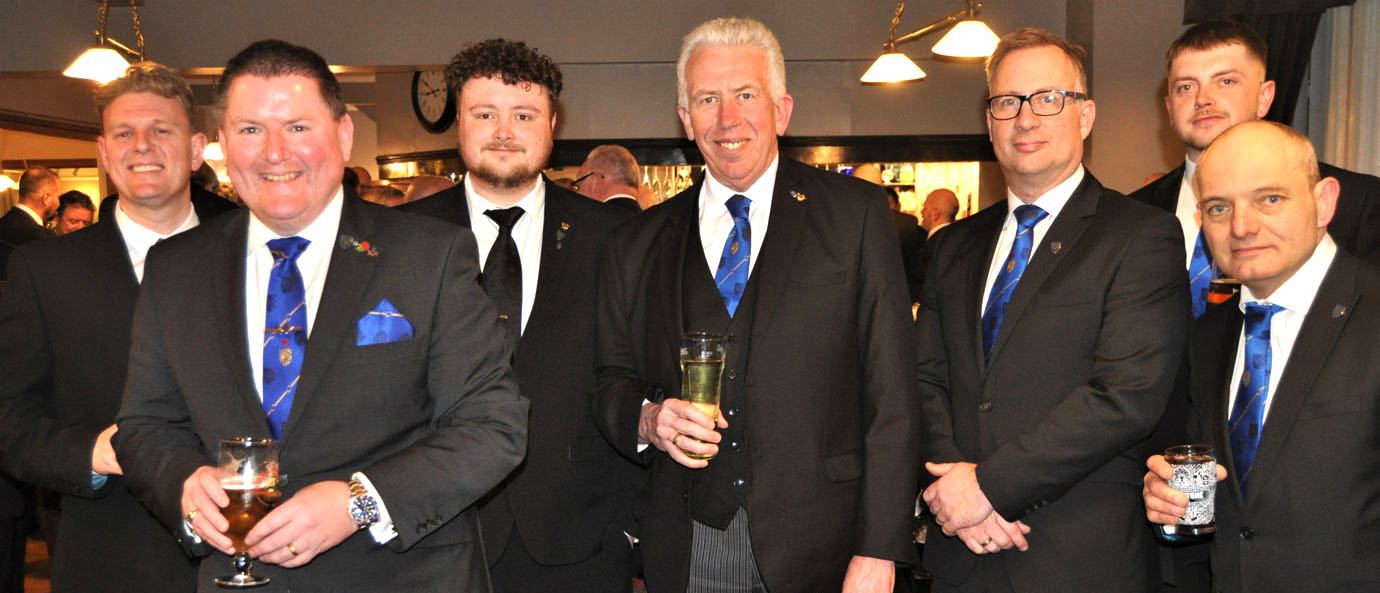 The 72 brethren retired downstairs for the banquet and showed their charitable nature as they raised £365 via a raffle, having already collected £125 raised for Masonic charities in the lodge room. From the smiles around the banqueting hall, it is clear that the Masons of the Furness and South Lakeland area know how to enjoy their Masonry.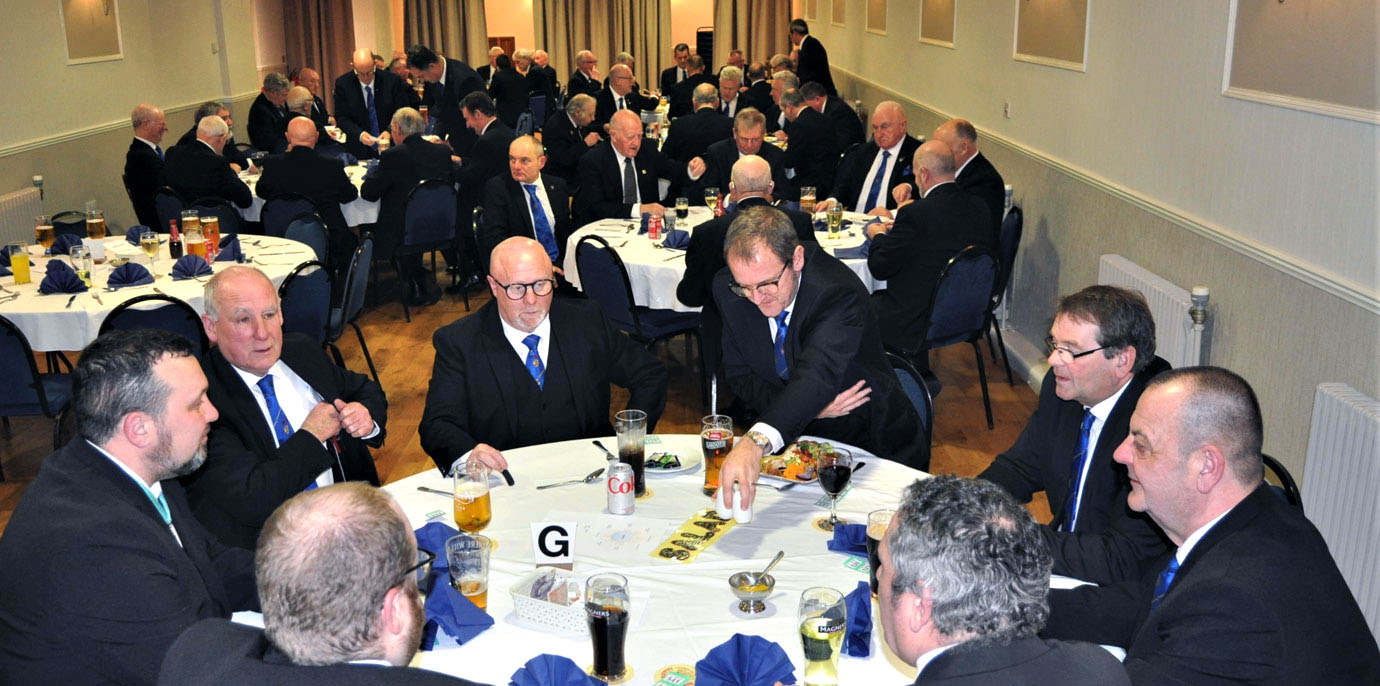 The friendship and mood of the room was very tangible. As Mark, 'very thoughtfully', steers the Province forward into the future, we left him in no doubt that from the feeling of those attending the ceremony, it is definitely going in the right direction.