Ron and Vicky Elliot are proud parents of three children, the youngest, Joseph, only being born in 2022, so it's been a busy year for them both. But on the occasion of their 'ladies' night', the evening was all about enjoying their special event.
At work, Ron is a busy transport operations manager who, aside from Freemasonry, counts paddle boarding, photography, the outdoors and whisky and cigar tasting amongst his hobbies, whilst Vicky, a very hard-working mum, had been very much looking forward to being the centre of attention – well once she had given that very important speech!
As Ron said: "Of course the 'Ladies' Night' is a big one of the year for many lodge masters in office for the first time. The amount of planning and coordination involved took me somewhat by surprise but I rose to the challenge, assisted by the collective wisdom of some of the lodge members.
At first, the bookings came in a little slowly but with perseverance they soon snowballed into us hosting 60 people with a fully dressed hall, a canapes and bubbles reception, a four-course meal, entertainment and a DJ to put a cherry on the evening."
The tables were set, the entertainment had arrived and all that remained was that the WM Ronald and his beautiful wife Vicky greeted their guests. Once all had arrived, canapes and bubbly were served while Vicky and Ron mingled and had photos taken below the balloon arch.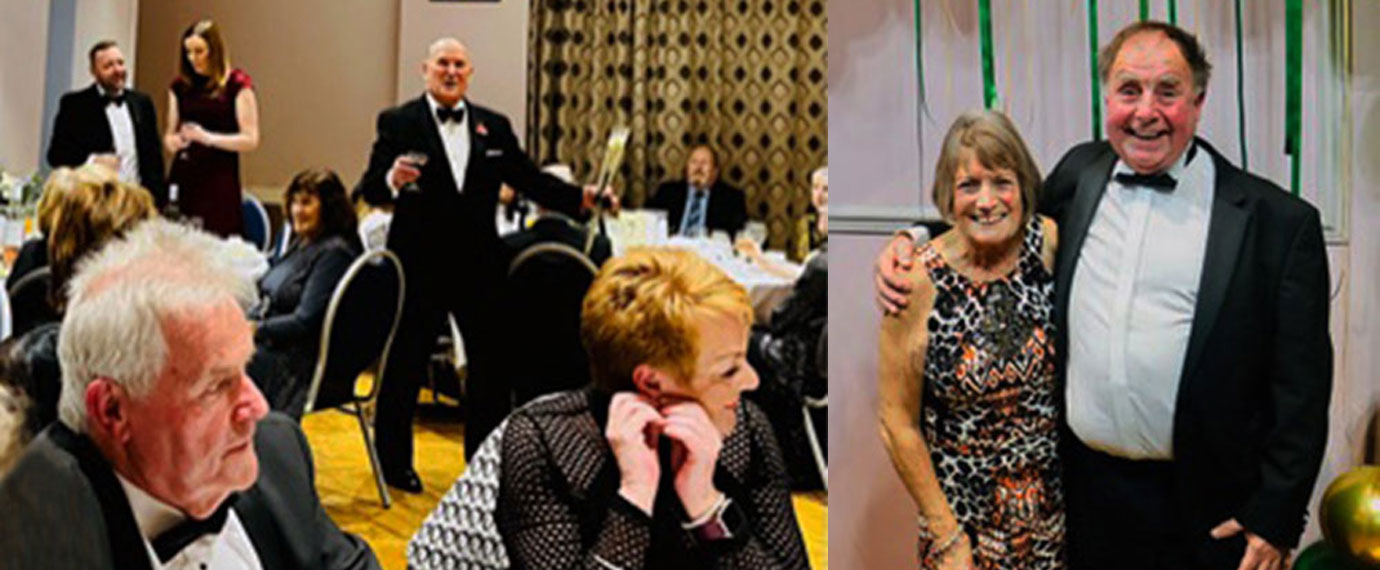 As always, Sally and her team served up a wonderful meal which was enjoyed by all and once the staff had cleared away, it was the turn of Matt Caffrey to propose the ladies toast which was applauded by all. But before Vicky could get out of her seat, Don Frasier sang the 'ladies song' and each lady was presented with a rose. It was then Vicky's moment of the night before she could relax and return the toast to Matt, which she did so eloquently. In response, the stewards of the tables presented each lady with a gift.
The entertainment started and at the interval a raffle took place, raising £285. The dancing then got under way in earnest and continued into the early hours.
The night proved a huge success and Ron was immensely thankful to all who supported and assisted on the evening to make it the great night it was, bringing it to a close by wishing all a safe journey home.