Garston Hall Chairman Mal Yates has been awarded a commendation certificate by the Grand Master for the hall's support to the local community during COVID.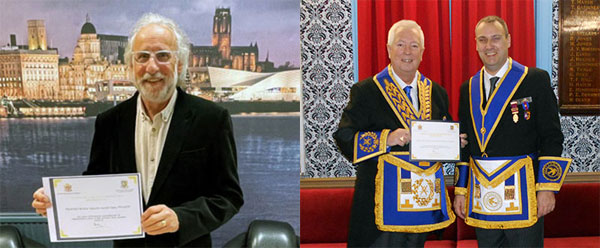 Since March 2020 Mal has worked with local councillors Lynnie Hinnigan, Sam Gorst and other groups such as Garston Adventure Playground to support the local community with various projects including purchasing school uniforms and footwear prior to the school term to support parents impacted by austerity and COVID.
Mal has also raised funds by different donations to support the local community and these have been used to supply meals and food boxes to people in need in the local community. During the period since March 2020, the hall has been used as a base for a foodbank to receive donations from Freemasons' lodges and other organisations and this is the reason for Mal receiving the award.
Gary Jones of Excelsior Lodge No 3580 also received a commendation award for his services to charity during the COVID situation.