'Cometh the hour, cometh the man' is an idiom often used to describe the phenomenon that when a hero is needed, one appears. But at the installation convocation of Blackpool Chapter No 1476 it would have been more appropriate to have expressed it as 'cometh the hour, cometh the companions.'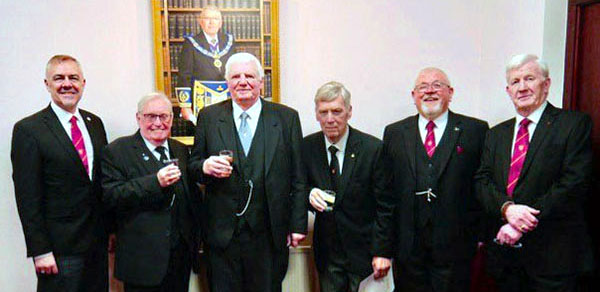 Due to membership changes and the suspension of meetings arising from COVID lockdown, Terry Barlow had gallantly occupied the first principal's chair for five years and was ready for a well-earned retirement.
The agenda of the afternoon was to install the three principals; Rod Holt, Peter Mann and Edward Gormley. Unfortunately, Rod was late due to an unavoidable delay and Peter was on holiday – which left just Edward to be installed.
In his usual calm and collected manner, chapter director of ceremonies Ray Lamb called upon the services of Terry Barlow, Mel Wainwright and Brian Ogden to occupy the three principals' chairs so that the ceremony could commence.
On a report, Ray announced that Harry Chatfield, representing the Grand Superintendent Tony Harrison, requested admission. Harry, accompanied by grand officers, Provincial grand officers and acting Provincial grand officer Steve Jelly processed in. Terry welcomed Harry to the chapter, wishing him a most enjoyable afternoon.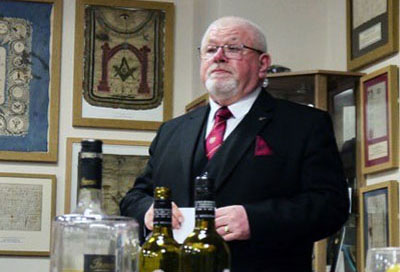 A welcome knock on the door announced the arrival of first principal elect Rod Holt which saw a sigh of relief on the face of director of ceremonies Ray. The ceremony proceeded with Rod and Edward being installed as principals of the chapter. Peter Mann will be installed at a later date – as the song goes 'Two out of three ain't bad.'
On completion of the ceremony, Terry announced that the installation was concluded, prompting Harry to rise and bring the greetings from Tony Harrison, wishing the three principals, officers and companions good health and happiness.
Money raised during Terry's year enabled £200 of cheques to be given to Prostate Cancer Research, Rosemere Cancer Foundation and Macmillan Cancer Nurses.
A fitting end to a wonderful afternoon was the proposals for a new joining member and a candidate for exaltation, giving the new principals and officers of the chapter some work to do in their year of office.
The proceedings duly ended; the companions retired to the museum dining room for a very convivial festive board.

Article and photographs by Gordon Ivett.