Colin Payne was a war hero, flying at least 63 bombing missions over Nazi territory. He was awarded the Distinguished Flying Cross (DFC) for his exploits.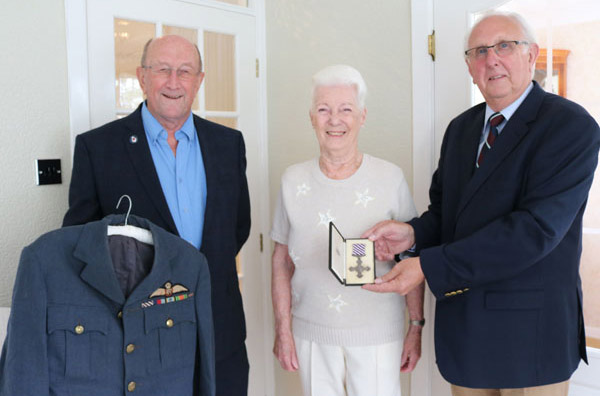 His widow Doreen, has no surviving family, so expressed a wish that the medal went to a museum. As Freemasonry was a large part of Colin's life, a Masonic Museum seemed natural, so she contacted her lodge almoner John Doig, of St Peters Lodge No 4324. The secretary of that lodge, Mal Myers, knew that Warrington Masonic Museum was established and expanding, so the memorabilia was presented by Doreen and John to representatives Vic Charlesworth and Caroline Crook. In return, they presented Doreen with a plaque celebrating her gift and her husband.
Originally a member of the Royal Air Force Volunteer Reserve, Colin enlisted as an Aircraftsman at RAF Cardington. He was selected to become a pilot and was trained both in the UK and in Falcon Fields, Arizona, USA. Training in Arizona guaranteed clear skies therefore plenty of practice flying hours. Those hours were probably a big factor in his skill as a pilot. From farming stock himself, when not on duty, Colin could be found helping on the local ranches. One of the locals wrote a moving poem, 'To an RAF Cadet from Falcon Fields', about him.
His posting was to 514 Squadron, No.3 Group, Bomber Command, based at RAF Foulsham in Norfolk. 514 Squadron flew Avro Lancaster bombers equipped with the new Gee-H technology, a British invented radio navigation system to position aircraft accurately over a target, so bombing could continue in poor weather. The squadron carried out night-time saturation bombing of Berlin, while the American air force bombed by day.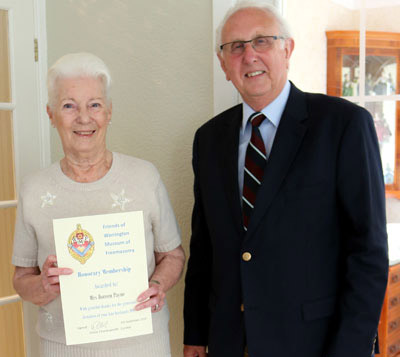 The squadron had other roles: playing a major part in the defeat of V1 and V2 rockets by bombing their construction sites and storage depots; targeting German occupied channel ports and naval bases and carrying out the oil plan' targeting oil production and storage. By February 1944, Colin had been made Acting Squadron Leader and was awarded the Distinguished Flying Cross. The citation read:
"Acting Flight Lieutenant Colin Payne (149559), Royal Air Force Volunteer Reserve, No 514 Squadron. This officer has completed very many sorties, including 10 attacks against the German capital, and has invariably displayed great courage and resolution. On several occasions his aircraft has been subjected to fighter interference but each time he has outmanoeuvred the enemy aircraft and completed his mission. In one flight, when nearing the target area. Flight Lieutenant Payne's aircraft was hit and one of the engines was put out of action. Nevertheless, he went on to bomb the target and afterwards flew safely to base. Flight Lieutenant Payne is an outstanding Captain, and his example has greatly inspired his crew"
His tour of 30 operations complete, Colin was promoted to Squadron Leader, Flight Commander toward the end of 1944 and transferred to 149 Squadron RAF Mildenhall, there he began his second tour, with four of his previous crew. Their first bombing mission together was on 13 February 1945, when at the request of the Russian military, they bombed Dresden. The squadron were also involved in 'Operation Manna', undertaking low-level food drops (from 500 feet, and sometimes less), to the starving Dutch people, still under German occupation. At the end of hostilities, when many of the prisoner of war camps had been liberated, the squadron also participated in 'Operation Exodus', collecting prisoners of war from France and Italy using the Lancaster bombers, to return them to Britain.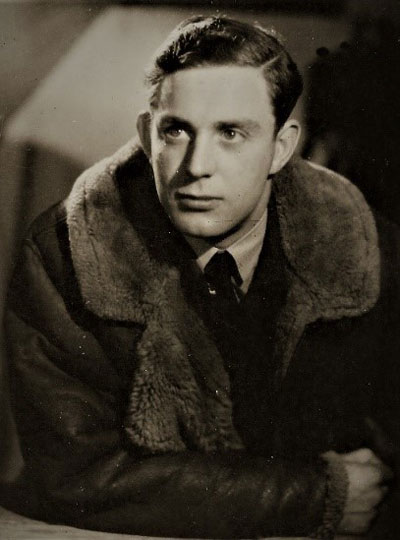 Bomber Command suffered the heaviest casualty rate of any operational British unit in WW2. Some 55,573 men (or 44.4%) of bomber aircrew did not live to see the end of the war. The average operational life span of a bomber crew was 15 missions. A full 'tour' was 30 missions before a rest period. They often flew several missions a week, and sometimes on consecutive nights. Colin flew at least 63 missions.
After the war Colin returned to his job with Irvin and Sellars Ltd, becoming a widely acknowledged expert on all types of hardwood. He became director in the 1960's, the company was taken over 1971 by Tower Timber Group, and at the time of his death he was Chief Executive of Tower Hardwood Ltd and Slater Birds and Co (Liverpool) Ltd.
In 1953, he met his future wife Doreen at the RAF Club in Liverpool, where she was part of a country and western dancing team. They were engaged in 1955 and married at St Georges Church, Everton in 1957. They were the love of each other's lives.
On the 3 September 1952 Colin was initiated into the Lodge of Stability No 4321, which met at the Carlton Restaurant, Eberle Street, Liverpool. Colin didn't progress to become master of the Lodge of Stability, but continued as an active member, attending many lodge functions with his wife. While visiting to pick up the gift of the DFC, Doreen showed everyone pictures of the two of them before one of the many ladies' evenings – they honestly looked like movie stars.
Colin passed away suddenly on 14 September 1984, whilst on holiday in California.
Doreen not only presented Colin's DFC, but also his original flying jacket, in immaculate condition. The ribbons that can be seen on the photos are, from left to right: Distinguished Flying Cross, 1939 – 1945 Star, Air Crew Europe Star (the Rosette denotes a Bar was awarded) and lastly the Defence Medal (with Oak Leaf denoting Kings Commendation). He was a true hero.

Story by Caroline Crook.
Photos by Caroline Crook and Eric Miller.