Representatives of the Warrington Group of Freemasons made their customary Christmas visit to the natal wards in Warrington Hospital to donate gifts to mothers and babies who will be spending their Christmas in the care of the hospital nursing staff.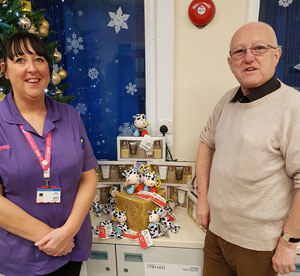 In lieu of sending Christmas cards to fellow Masons, Chris Todd, retiring Warrington Group Charity Steward, has for a number of years, made a personal gift of cuddly toys to the babies staying in the neonatal ward over the festive season and he continued this tradition for the current year.
For Christmas 2018 the Warrington Group decided to donate similar gifts to those babies in the delivery ward at the hospital and also to give presents to the babies' mothers who would be staying in the ward over the holiday. Warrington Group Vice Chairman Chris Gleave, accompanied Chris Todd to the hospital and made the presentations to the nurses caring for the mothers and babies on the wards.
Once again, the gifts were well received and very much appreciated by the nurses on behalf of the mothers. Chris Gleave asked that the best festive wishes of all Warrington Freemasons be passed to the mothers in the wards over Christmas. He thanked all the staff working during the holiday period for their dedication and commitment throughout the year and particularly at a time when most people would be tucking into a Christmas dinner.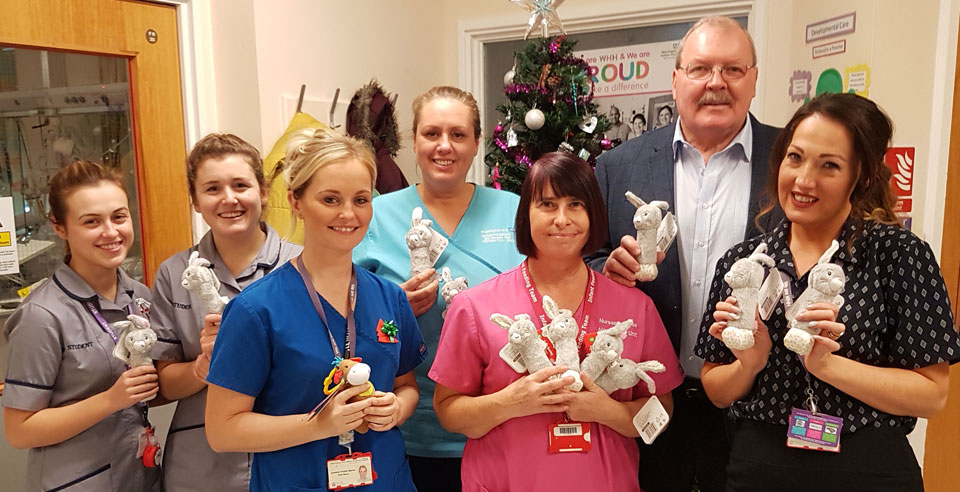 Story and pictures by Chris Gleave.