It was that time of year when West Lancashire Freemasons visit the Winter Gardens at Blackpool for the Provincial Grand Lodge. The members of Chorley Group were out in force again. The object of the visit was to celebrate with those who were receiving their first honours or promotions – and of course to meet with friends both old and new.
This year there were 1,200 Masons gathered to watch the ceremonial splendour that we have come to expect. The charitable collection at the meeting was a splendid £5,334, with a further donation of £5,000 from the Mark Master Masons of West Lancashire. All funds raised were in aid of the Masonic Charitable Foundation 2021 Festival.
In total, 357 appointments and promotions were made. The celebrants' banquet this year was held in the Spanish Suite. This smaller venue provided a convivial and celebratory atmosphere for the enjoyable evening which ensued.
Chorley Group Chairman Peter Lockett said that it had been an excellent day with members of the group receiving well deserved honours. Members of Chorley Group honoured this year were:
Acting Provincial Rank;-
Mark Howard PrAGDC
John Riley PrGStwd
First Appointments;-
Michael Cunliffe PPrSGD
Jack Webber PPrSGD
Peter Beamish PPrJGD
Raymond Goth PPrJGD
Rotholpos Spivey PPrJGD
Andrew Ashton PPrAGDC
Cyril Phelps PPrAGDC
Anthony Cross PPrAGSwdB
Promotions;-
Peter Allen PPrSGW
Peter Schofield PPrJGW
Herbert Ashton PPrGSwdB
Derek Bond PPrGSwdB
Richard Frazer-Bastable PPrGSuptWks
David Prescott PPrDGSuptWks
Michael Sayer PPrSGD
David Stanbury PPrSGD
Paul Woods PPrSGD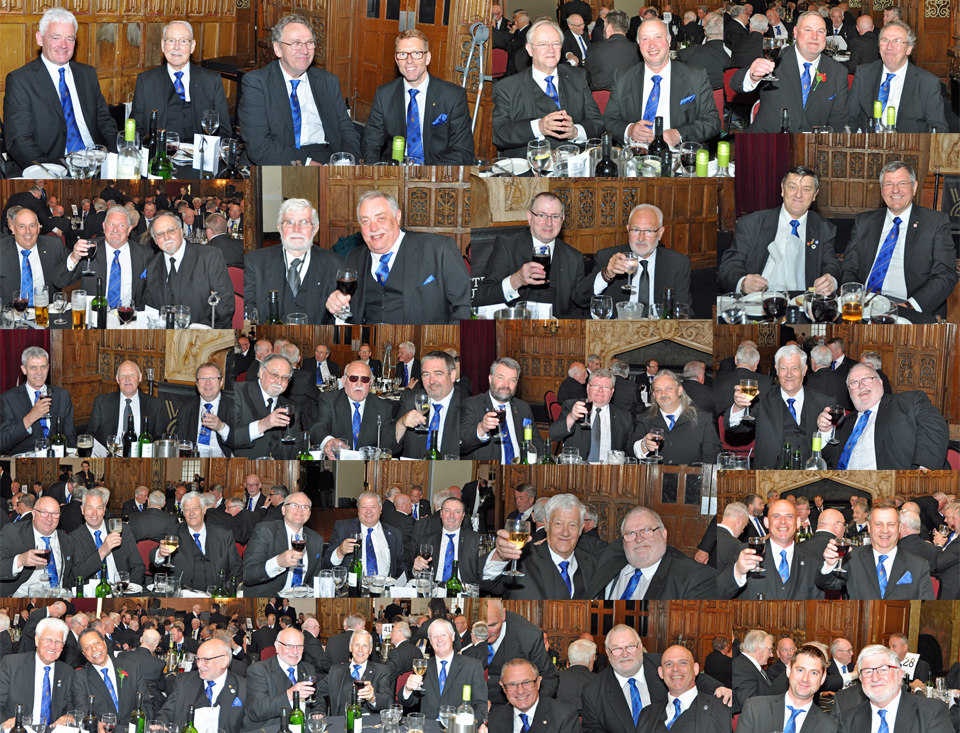 Chorley brethren at play.