Martin Stewart, the WM of Lodge of Chivalry No 3974 accompanied by the lodge secretary, Mark Holloway and the lodge mentor, Colin Frodsham travelled to Hull to visit Martins great grandfather's lodge, Lodge of St Andrew No 4683, which is in the Province of Yorkshire, North and East Ridings.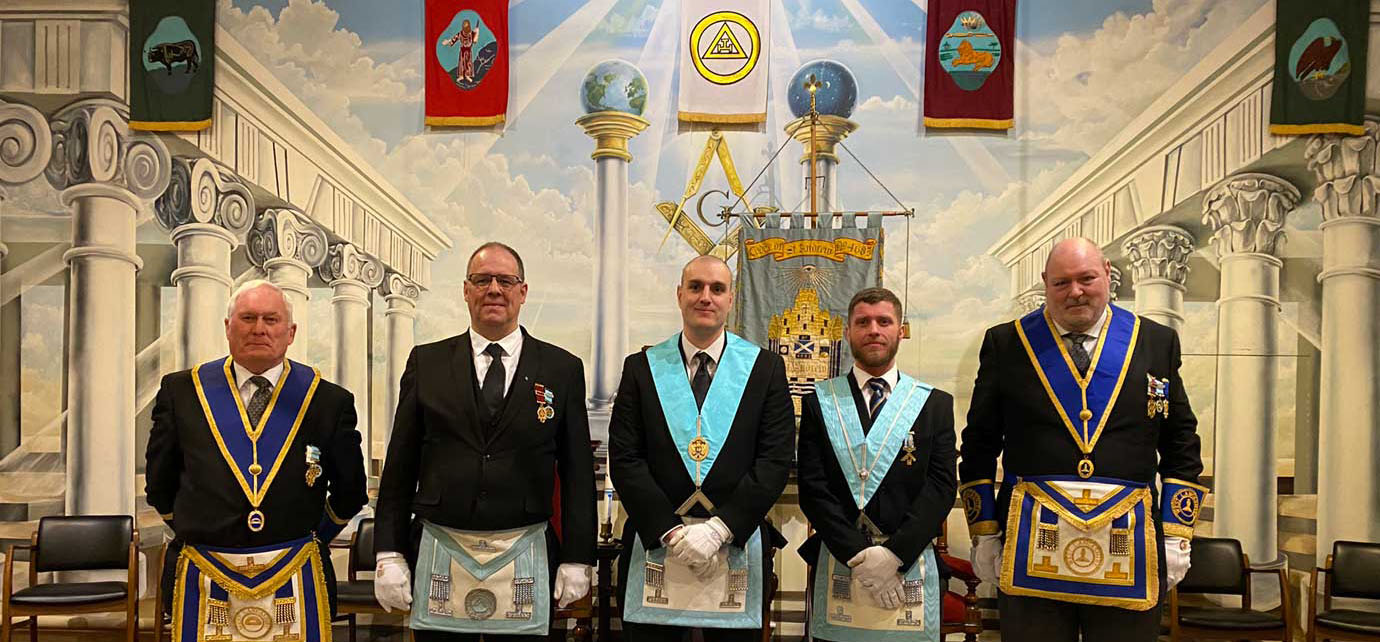 Martin has been visiting the lodge for several years, but was delighted when Mark and Colin said they would join him.
The meeting was the annual installation of the master elect Matthew Owen, who was installed in the chair of King Solomon by the WM, Edward Brook who, due to COVID-19, had been WM for three years. Edward conducted the ceremony in what was described later at the festive board as 'faultless'.
The brethren of Lodge of St Andrew were delighted to see Martin again and were very pleased to see Mark and Colin, so much so that they said that a few of their members will be travelling over to Wet Lancashire to visit Lodge of Chivalry.