The members of Carnarvon Lodge No 2376 have been doing some amazing work in the community and it's important to highlight this, starting with one of its more recent members.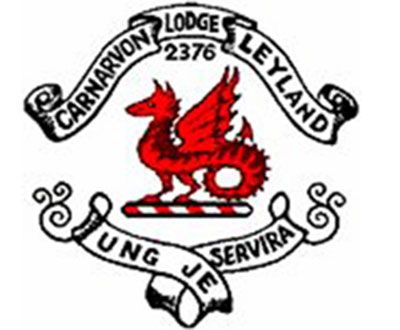 Tony Healey was initiated into Carnarvon Lodge in May 2019. Since then he has been very proactive in both the lodge and the Province as a whole. However, the work and effort Tony has put in does not stop there. Firstly, Tony has had to focus on supporting the organization he works for who operate globally. This has meant he has had to enable all of the organisation's team to work remotely. Once complete, he then turned his focus to helping in the community and immediately signed up for the government volunteer scheme, GoodSAM. Using an app, Tony simply marks himself on duty and then awaits a call for assistance. Currently his work has involved a mix of prescription deliveries, moving medical supplies and also completing patient transport – awesome work Tony!
Another member Adam Dennett has been volunteering as a Special Constable for over 7 years now and with lockdown in place has volunteered to help support the local constabulary in working with the local community to 'Engage, Explain, Encourage and Enforce' when appropriate the regulations introduced for COVID-19. Since the beginning of April and at the time of writing Adam has completed 41 hours on top of his full-time job in volunteer work alone.
In addition to these community spirits, Graham Roberts has signed up to the West Lancashire Provincial Welfare Plan volunteering to assist where he can in helping the Province deliver its plan to support its members during these times.
Well done Carnarvon Lodge!
Article by Adam Dennett.