David and Paula McKee have always been fully committed to Baines Lodge No 7844 and the Baines Lodge family. Their year at the helm has generated success and enjoyment for the lodge's membership. Regrettably, the ongoing pandemic has brought a halt to all Masonic meetings but for David and Paula, their leadership meant a pressing opportunity to practice those virtues they each professed to admire.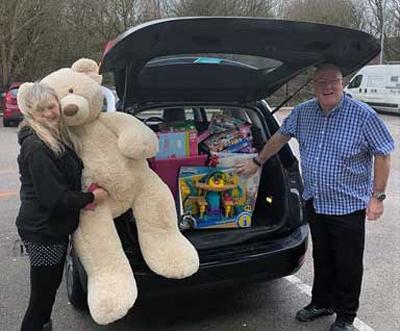 Those who know the couple well, will be acutely aware of their passion, love, commitment and support towards a community based charity called Care and Share Blackpool. This charity operates in the Fylde and Kirkham areas and like most charities, is heavily reliant on donations from individuals and businesses so they can reach out and support some of the most vulnerable members in our communities.
The charity aims to provide support for our homeless, for families living in refuge, for individuals within sheltered accommodation and for vulnerable women and children who are victims of domestic violence.
The demand for support is very high, so Care and Share Blackpool reach out to over 100 individuals and families every single month. The organisation sources bedding, clothing, kitchen appliances, food and small household items. Blackpool Coastal Housing, also lends a hand, by providing space for donations to be stored at their Tarnside base in Mereside.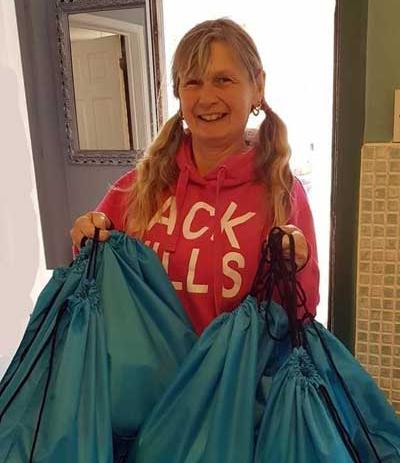 The current lockdown has certainly shown the best in people and the actions of many individuals and businesses has been breath-taking. Fox's Biscuits have donated boxes of biscuits to be distributed to the needy. Blackpool Council Food Bank have provided 75 ready meals, 36 Easter eggs, 56lbs of potatoes, two large bags of onions and tins of shortbread biscuits. Morrisons Supermarket has provided vouchers for food and drinks, and there have been many donations of cash from anonymous individuals, which has resulted in the purchase of bedding, toasters, cutlery and other general household items.
David and Paula have spent many hours bagging up and personally delivering such donations. To be more specific, they have handed over 40 bags of toiletries to families placed in temporary accommodation, who arrived with absolutely nothing. Also, some 30 bags of food items including ready meals, bread and fruit, to families and many shielded individuals, in the Kirkham, Freckleton and Wesham areas.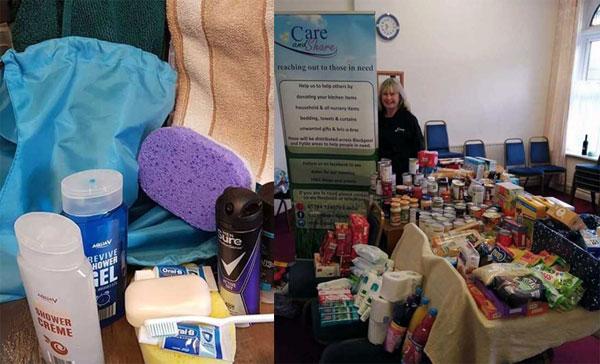 36 Easter eggs were likewise presented to people in the Kirkham and Wesham areas who were displaying 'their best windows' in support of the NHS. This enabled David and Paula to walk their local area and to present Easter eggs to the lucky winners. The prizes were of course awarded in accordance with the governments social distancing policy. This was initiative enjoyed by all and which provided needed light at the end of a dark tunnel.
Care and Share Blackpool is notably a charity run entirely by volunteers. The support they receive from men and women like David and Paula, is absolutely critical, otherwise there would be no support and the charity couldn't operative effectively.
David and Paula even had a hand in administering a large food bank collection from Baines Lodge, and from within the South Fylde Group, this Christmas. The generous donations from Masons and their families was used to support the local community at what should have been a happy period for everyone.
Care and Share Blackpool undoubtedly provide an invaluable resource for so many in our community. It's also clearer to see the strong roots of Freemasonry within our communities when such acts of kindness are provided and illustrated in such a meaningful way. The members of Baines Lodge are rightly proud of their master and his wife during this unprecedented period. The lodge will undoubtedly support this charity again when the lockdown and suspension is lifted.