Once the lodge was opened by the WM Allan Hore and his regular officers, a ballot for two joining members took place, of which the result was unanimous in favour and those concerned were admitted and warmly welcomed into the lodge.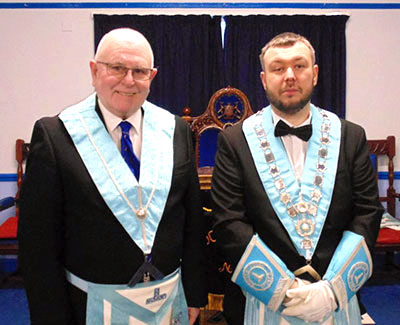 The distinguished visitors then processed in and were greeted. Allan, the installing WM of Bootle Pilgrim Lodge No 1473 was then delighted to warmly welcome the Chairman of South Fylde Group John Robbie Porter, the evening's representative of the Provincial Grand Master Mark Matthews, together with the Chairman of Ormskirk and Bootle Group Graham Chambers and acting Provincial Senior Grand Deacon Steven Dunn. This was all overseen in a most professional manner by the lodge's director of ceremonies Stephen Oliver.
Allan thanked the brethren of the lodge for their support and help throughout his term in office and was sure that they would support the new master-elect Steven Payne in the same manner.
The ceremony itself was conducted in a most excellent manner with the help of Gordon Martin acting as senior warden, Howard Dinsdale as junior warden and Colin Shannon as inner guard. Philip Lawton gave an excellent rendition of the third degree working tools, as did Paul Johnson for the second degree tools. It must be noted that both these young men are 'light blues', as were the incoming WM and his wardens, which is a wonderful sight to see. George McDonald presented the first degree tools and Simon Gray gave the address to both the deacons and the wardens in a most satisfactory manner and the address to the newly-installed WM Steven Payne was executed sincerely by George McDonald.
It was well noted that the brethren from tyler to WM were all light blues which had not been seen in Bootle Pilgrim Lodge for many years.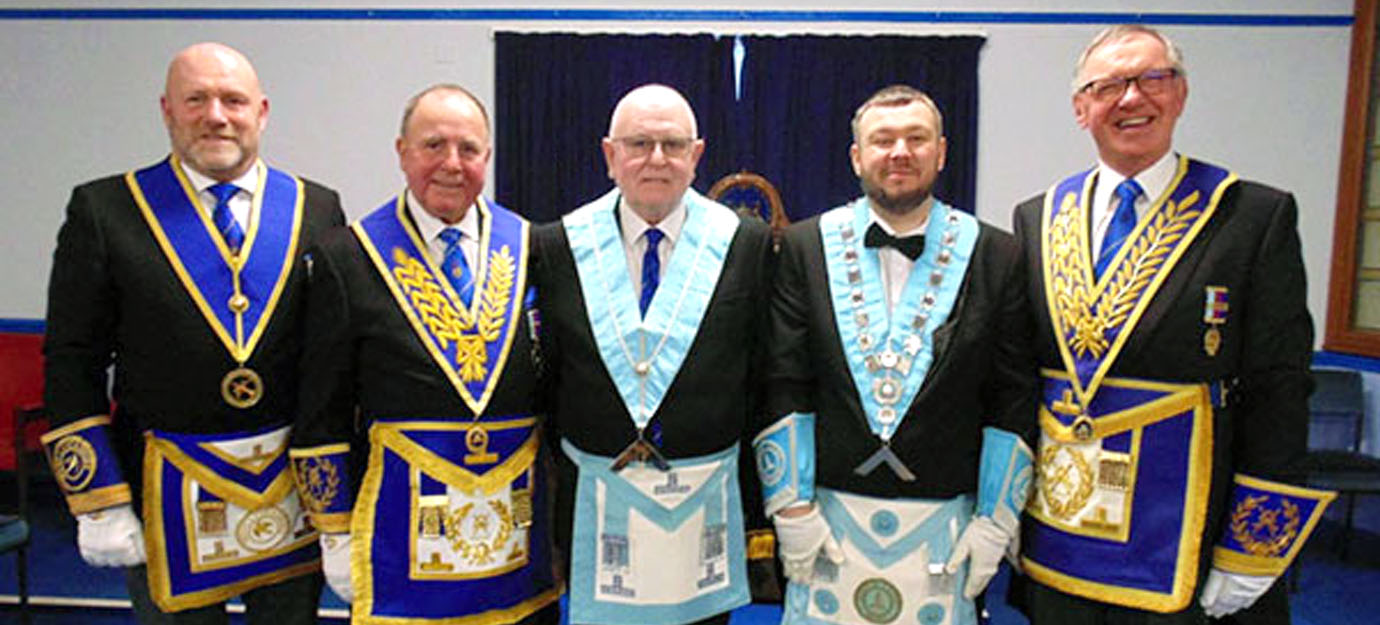 At the conclusion of the ceremony, when conveying the best wishes of the Provincial Grand Master, John Robbie Porter commented that all the team had produced ritual of the highest standard and that everyone had enjoyed the spectacle of installation, He was pleasantly surprised when Steven presented him with cheques for a range of charities amounting to £1,326.76, which he gratefully received on behalf of the charities.
As is usual in West Lancashire after retiring from the lodge, John Robbie Porter, gin and tonic in hand, congratulated the assembled brethren for a very interesting ceremony, obviously conducted using ritual that was around a long time before the 'blue book' was written.
Needless to say, everyone was relaxed at the festive board as Steven presided over good food, good company and a lot of chat!