Blackpool Freemasons' hall boasts two lodge rooms, one is on the first floor the other is located in the basement.
The upper lodge room is generally acknowledged as being amongst the finest in the Province. On first entering, one is immediately struck by its generous proportions and the splendour of its décor. Prominent on the floor is a pair of magnificent 19th century terrestrial and celestial globes, perfectly complimenting the impressively carved master's and wardens' chairs superbly fashioned by the skilled craftsmen from the world-renowned workshops of Gillows of Lancaster and London.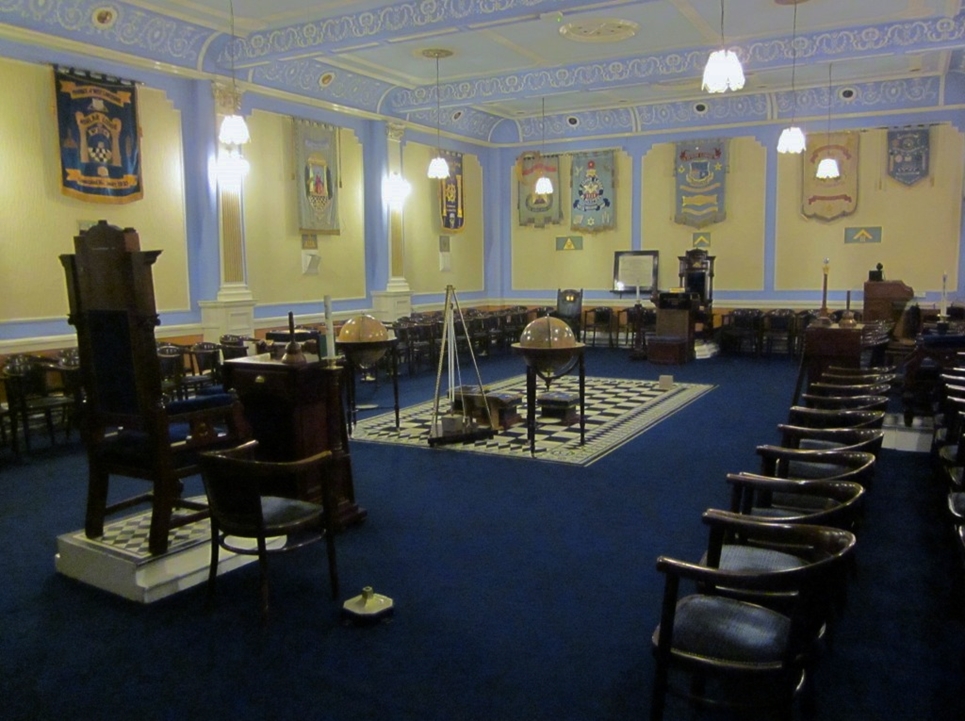 The lower lodge room is more modest in size and décor and is reminiscent of the style of its era. It was added as a part of the building's extension in 1956 and has been further modernised in recent years. Used primarily by Royal Arch chapters, it is light and airy, despite its location on the basement floor. An efficient air-conditioning system adds to its general comfort.
Wear your
Stewards
Jewel
with Pride

Read about the hall and its history by clicking the links below.