A warm welcome from David Cook, to the new home for the Blackpool Group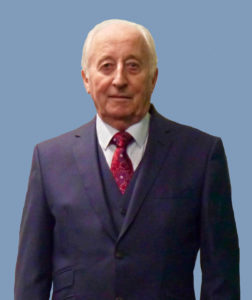 I hope that this area of the website will be useful and informative both to Masons and non-Masons who wish to expand their interest in all aspects of Freemasonry in our group.
Freemasonry first came to Blackpool in 1847, a year after the railway station was completed in the town.
Sadly the first lodge did not survive for long. However, a few years later in 1857 another was formed, Clifton Lodge No 703, and it still meets today. More lodges were formed in the last quarter of the 19th century and we later saw the "boom" times of the post-war periods after 1918 and after 1945.
In 1888 a plot of land was purchased in Adelaide Street, Blackpool, for the sum of £1,700. In May 1898 the cornerstone was laid for a Freemasons Hall by the Right Honourable Lord Skelmersdale PGW and on completion in September 1899 the building was also opened by him when he had become Lord Latham and the new Provincial Grand Master.
Freemasonry has grown over the last 170 years much in line with the growth of Blackpool as Britain's premier seaside resort.
Today 18 lodges and seven chapters meet at the hall in Adelaide Street with a membership of around 440 subscribing members. Membership is not restricted in terms of cost or occupation and is open to all men who are over 21 years of age, who share our moral and social values and can afford the modest annual fees. Lodge meetings are held each month, normally between September and May.
In our meetings we learn about Masonic principles and their application in daily life for the betterment of ourselves and society in general. Meetings are followed by a good meal with our friends and guests.
We believe in an ethical approach to life. Our values are based on respect, friendship, integrity and charity. Freemasonry also teaches us to care for the less fortunate and help for those in need.
Blackpool, has one particular rarity, a daytime lodge, Symphony Lodge No 4924. This lodge was formed in 1927 specifically to accommodate the artists and musicians who would obviously be working in the evenings. Many famous stars of stage and screen have over the years attended Symphony Lodge while appearing in summer season shows in the town.
Our hall has been updated and modernised to attract a younger membership with their families to use the facilities. However, it still retains its original character and can proudly boast a hidden gem, a particularly magnificent lodge room.
Our wives, partners and families are an essential ingredient in the enjoyment of Freemasonry and they contribute greatly in the rising success of our hall and its lodges and chapters.
If you are interested in becoming a Freemason or if you would like more information, please contact our membership officer by completing an enquiry form He will be able to answer any questions you or your partner may have about Freemasonry in general and to satisfy any reservations and concerns you may have about the ideals of Freemasonry.  
David Cook
Group Chairman
Wear your
Stewards
Jewel
with Pride