Visitors are the lifeblood of Freemasonry and in order to encourage more brethren to visit other lodges, the 'crowd jewel' initiative was set up. A trophy was purchased, fashioned in the shape of a warden's column and basic rules were implemented.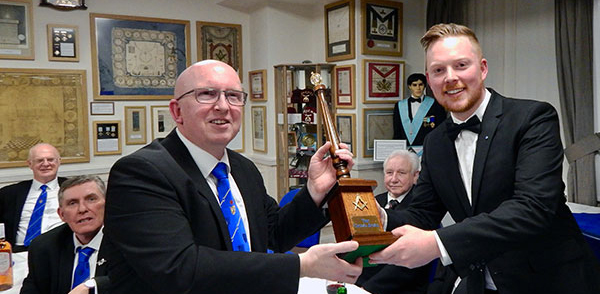 To win the 'crowd jewel' a lodge must have at least three members at the meeting, including the master and a past master. The visiting lodge which has the most members present over and above the minimum required is deemed to be the winner.
The crowd jewel has been highly sought after over the last few years and it was to this end that a raiding party from Blackpool Lodge of Integrity No 5864, consisting of the WM Colin Rogers, members Kevin Croft, Joe Codling, John Wall, Martin Atkinson, John Farnden, Scott Burns and the lodge's newest member Trevor Boffin descended on Blackpool Lodge of Fellowship No 7692 at the Masonic hall in Blackpool to claim the crowd jewel.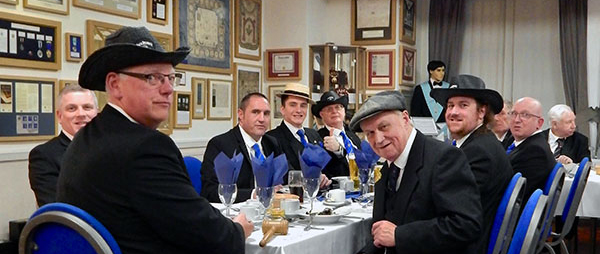 On this occasion the brethren from Blackpool Lodge of Integrity were to return victorious with the illustrious trophy, beating a party from Anchorsholme Lodge No 5854 who attended and put in a claim for the trophy.
Despite loosing to the challengers, brethren of Blackpool Lodge of Fellowship were magnanimous in their defeat and duly entertained their guests at the festive board with a traditional Old English Night, complete with games and the obligatory wearing of hats.

Article and photographs by Gordon Ivett.