On a dull December day, several members of Bikers' Chapter No 1380 and Widows Sons MBA NW Chapter attended the opening of the QEII Remembrance Garden at Highfield St Matthew's School.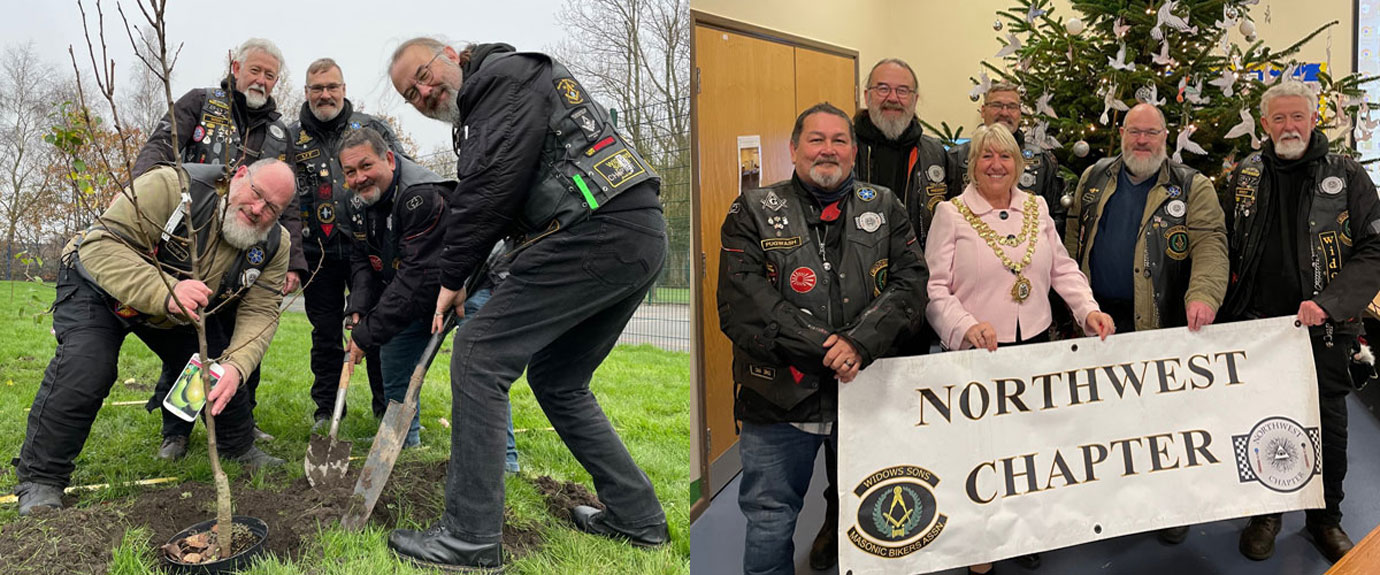 One of their members, Rob Winn, previously supplied the plaque which was manufactured and donated to order, and they also planted their own memorial tree in memory of George Houghton "Souptop".
The garden was designed by the school to allow memorial trees and shrubs to be planted in memory of loved ones, and also provide a community space for reflection and remembrance.
The opening ceremony was well attended and the garden was officially opened by Councillor Marie Morgan the Mayor of Wigan, following which tea and cakes were provided by the school much to the enjoyment of all present.
Following the formalities, the bikes were parked up for the pupils to look at, sit on and have their photo taken if they wished. Once the pupils had finished, several members of staff were taken around the rather large playground for a spin, much to the amusement of the cheering pupils!