Warrington Mason Chris Todd, a member of Warrington Lodge of Concord No 1250, is a former security specialist at Warrington hospitals; it gave him a connection to the place and desire to give back to it.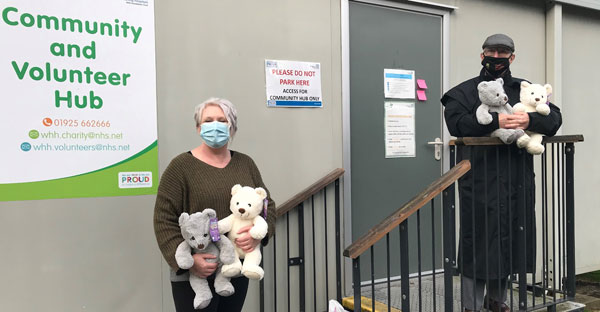 But what to give? In his own words: "I have long thought that there must be something better than writing Christmas cards that would end up in a bin."
So a few years ago he came up with the idea of giving the present of toys to new-borns in the Neonatal Unit, and ever since, Chris has brought Christmas cheer to so many by delivering a variety of cuddly comforts. Normally this would be a happy time in which he had the joy and warmth of giving; but this is not a normal year. For most people, that would mean hunkering down and forgetting about it, but not him.
Chris found out what he needed to do to make the presents get through. It started by getting a consent form, and then he had to come up with a way to comply with the restrictions – that meant isolation for the toys, and what kind of toys were suitable to isolate for new born babies? So staff at 'The Entertainer' toy shop in Warrington were called on for their expertise and selected Covid-appropriate cuddly toys. In his own admission, they were so cute that he was almost tempted to keep one. A drop-off was arranged.
Come the day, this was as different from normal as it could be; gone was the normal joyous occasion replaced by a cold, damp outdoor deposit at the Hospital's Volunteer Hub. Chris has not let that spoil the occasion – for behind that mask he had to wear is a big smile. And now those toys are quarantined to make completely sure of safety, and waiting their turn to come out. Once more, Chris's cuddly toys will be ready to greet the Christmas babies.
Story by Chris Todd, retold by Eric Miller.
Photos by Chris Todd.