As it sails forwards towards the landmark of it being 150 years since its inception, Baldwin Lodge No 1398 has a safe pair of hands at the helm in the person of Darren Stainton.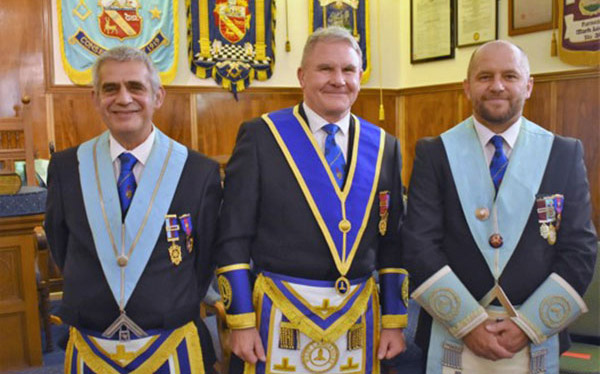 The installation meeting saw Darren take the principal chair of the lodge for the second occasion. For reasons of comfort and parking, the ceremony and installation banquet were held at Barrow Masonic Hall.
There was the post lockdown fall in numbers which all lodges appeared to be suffering from, but nonetheless a total of 60 members and visitors in attendance ensured there was still a 'special occasion' feel to the day.
Principal guest at the event was Mike Pinckard who had been made the Provincial Senior Grand Warden just as the COVID-19 pestilence struck and consequently had little chance to enjoy his acting rank. It was pleasing to welcome him to the Furness and South Lakeland Group, taking the opportunity to act as the representative of the Provincial Grand Master.
Accompanying Mike were grand officers Rowly Saunders, Alan Jones, Barrie Crossley and Peter Schofield. Acting officers Jim Scott, Joe Crabtree and Gordon Evans added more gravitas to the proceedings.
Outgoing WM John Browne installed Darren into the chair. He was assisted by secretary Dave Sear and director of ceremonies Steve McKellar.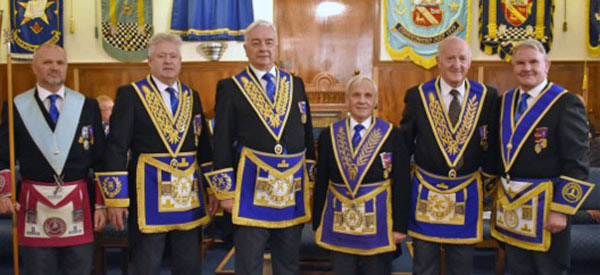 David Grove had been the proposer of Darren's admission into Freemasonry and it was appropriate that he was called up to deliver the address to the WM. Bill Coates gave the address to the wardens whilst Brian Davey orated that to the brethren. The trio were impressive and delivered excellent ritual in three very different styles.
Stealing the limelight and praise, however, were the junior brethren who presented and explained the working tools. Martin McFall, David Hughes and Paul Williams can take great satisfaction from undertaking these pieces of work with accuracy and good delivery. Their efforts bode well for the future.
It was the end of an era as long standing (or should that be suffering) lodge treasurer retired at the meeting. His duties, along with the lodge abacus, were handed over to Chris Woodburn.
Following the formalities of the lodge room it was time to move from toil to refreshment. A four-course meal, the menu being beef, was thoroughly enjoyed by all. It was a delight to listen to the buzz of happy camaraderie as Masonic friends enjoyed getting reacquainted following lockdown.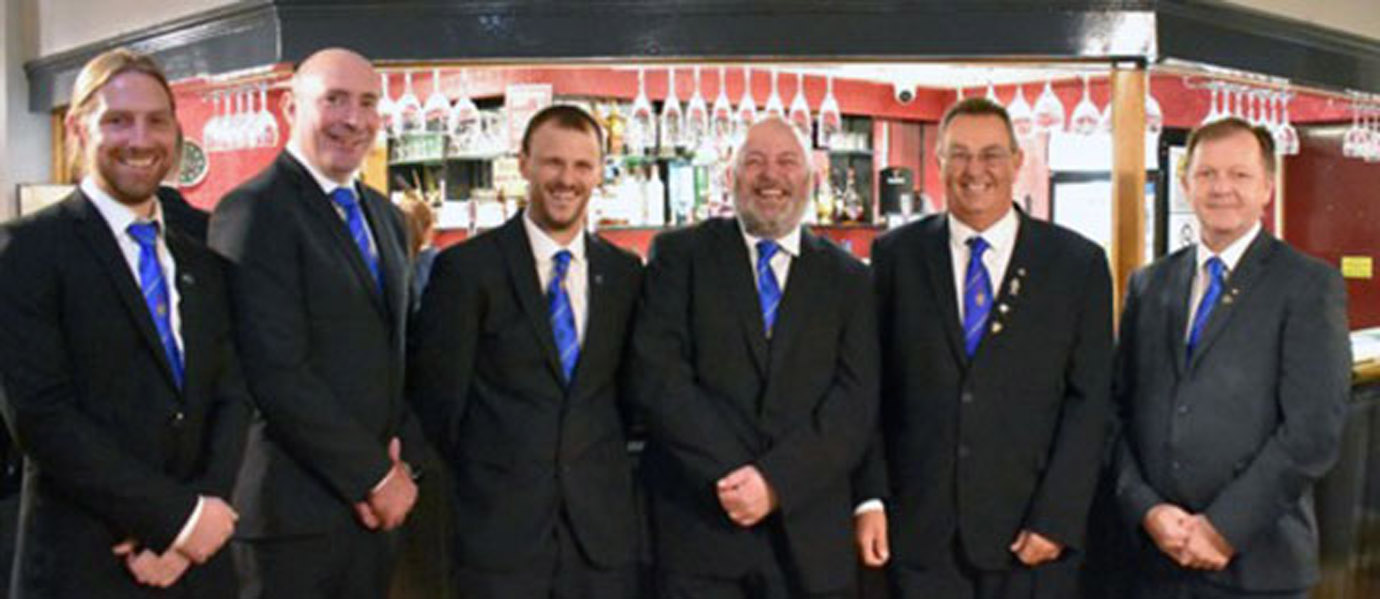 Group vice chairman Gary Rogerson was prevailed upon to sing the 'Master's Song' which was very well received and added to the enjoyment of the evening.
Too soon it was time to bid adieu after an excellent day of Masonic ritual and friendship.