It is only right that Arthur Hornby's outstanding achievement of celebrating his 100th birthday in November 2020 is brought to everyone's attention.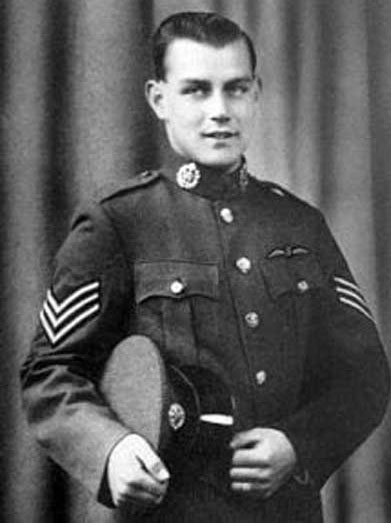 Holding the very high rank of Past Provincial Senior Grand Warden, Arthur is a member of Lodge of Concord
No 343, he is also an honorary member of Preston Guild Chapter No 4408.
Many readers will recall the news article, which was produced at the time of Arthur's celebration of 60 years in
Freemasonry a few years ago, which made reference to his wartime service with the Royal Air Force as well
as his journey in Freemasonry.
However, it is appropriate to mention that Arthur's service to 'King and Country' commenced at the age of 16,
when his father 'encouraged' him to join the Duke of Lancaster's Own Yeomanry. "It will do you good" said his
father. "But I am only 16" replied Arthur. His Father assured him that there would be no problem, as he had
had a word with another senior non-commissioned officer in the Yeomanry, who was prepared to say he was
17.
Unfortunately, after two years in the Duke of Lancaster's Own Yeomanry, Arthur left because in his own words
"Once I had learnt how to ride, I wanted to learn how to fly, so I joined the Royal Air Force in 1938."
Fortunately, Arthur came home alive in 1945, after seven years 'at the sharp end' having learned why the
Royal Air Force motto is "Per ardua ad astra." In English the motto translates to 'Through adversity to the stars.'
He was at Dunkirk but unlike many others, he did not wait to catch the last ship to leave for England. Instead,
he made the formidable journey to Marseilles with a French Warrant Officer, travelling by night and sleeping
during the day.
Upon approaching the Port of Marseilles, Arthur and a few other British service personnel, whom he had met
up with on the outskirts of the city, encountered resistance from the Vichy French and a gun battle ensued.
Fortunately, the Vichy French were not expecting a small British contingent and weren't able to offer much
resistance.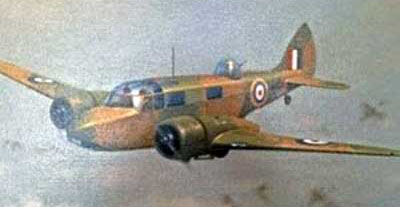 Once inside the port, Arthur and his new found group of fellow escapers persuaded the captain of a British
coal freighter, impounded by the Vichy French, to 'get up steam' and head for 'Blighty'. It is believed that on
the coal freighter's next voyage from Gibraltar to the United Kingdom, it was torpedoed by the enemy and
sunk.
Arthur's escape from enemy occupied France (Dunkirk) to Marseilles is the stuff of legend – Dunkirk to
Marseilles, on to Gibraltar, then by ship to Liverpool rejoining his squadron some six months later. He shrugs
his shoulders and throws off his gargantuan effort of escape, as a mere attempt to survive but his story would
make a film or a novel. His service with the Royal Air Force culminated in his attaining the rank of Warrant
Officer.
Arthur, in celebration of his very big day, received many cards of good wishes including a communication from our Sovereign Lady, Her Majesty the Queen. He also received a card from an Air Chief Marshall, the Honorary Colonel of the Duke of Lancaster's Own Yeomanry Squadron, (Hon. Ralph Assheton TD, DL) and the current Commanding Officer of the Queen's Own Yeomanry, which incorporates 'B' Squadron (Duke of Lancaster's Own Yeomanry) based at Wigan.
The pandemic has prevented a more traditional way of celebrating the occasion, and so, use has been made of technology and the postal service to recognise this achievement. The Lodge of Concord intend to host a more formal recognition of Arthur's milestone, as and when everyone is permitted to meet up again.