A great night was had at St Helens Masonic Hall for the brethren of Lodge of St George No 6048 when Aris Icasiano was raised to the sublime degree of a master Mason.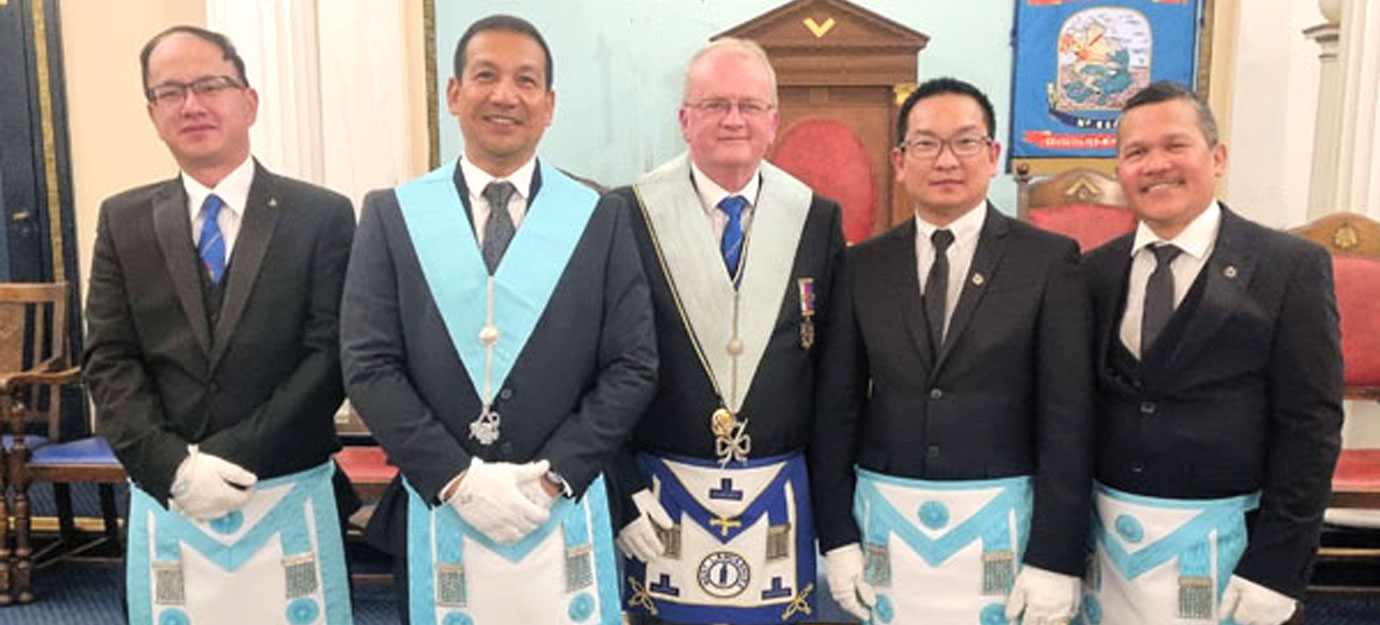 In order to make the night special, wives of the lodge's Filipino brethren offered to come along and assist Tony Ackroyd, the hall chef, with cooking a traditional Philippine meal. Lodge of St George WM Jon Holden accepted this very kind offer and suggested that all the ladies of the lodge brethren should be invited to join them at the festive board on this special night.
Jon opened the meeting promptly at 6:30pm and after confirming the minutes of the last regular meeting the he asked Chris Maloney if he would assist the lodge by taking the chair of King Solomon for the next part of the ceremony, as Chris was Aris's proposer into Freemasonry, he was very delighted to do so.

The ceremony of raising was conducted by Chris in an excellent manner, assisted by Robert Neilson, the senior deacon, who directed Aris on his journey around the lodge with confidence and ability. The traditional history was presented by David Rigby in his usual impeccable manner. The working tools of a master Mason were presented by Aris's fellow countryman Paul Zipagan to the acclaim of all present.
On completion of the ceremony of raising, the brethren joined their ladies at what was a very lively festive board. The meal served by Tony, with the help from the ladies, was simply delicious. All in all, the evening was a great success and one the brethren and their ladies would love to be repeated. Well done to the brethren of Lodge of St George and a big thank you to the ladies for a fantastic night.